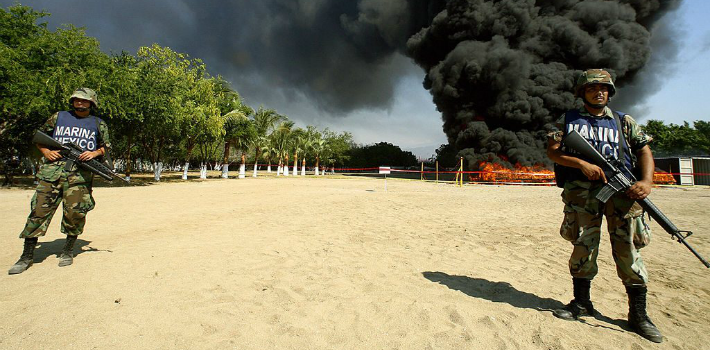 EspañolTo strengthen the fight against drug trafficking in the state of Sinaloa in northern Mexico, the country's government has deployed 2,000 more soldiers to the region.
They will reportedly target Culiacan and Badiraguato, the latter having been paralyzed by the territory struggle between the Beltran Leyva and Sinaloa cartels.
Brigadier General Rogelio Teran Contreras said the troops now total 6,000, and will be tasked with protecting Sinaloa society and enforce the rule of law. The commander said the goal is to perform actions of eradication, interdiction and counter-narcotics.
Drugs and drug violence are a big problem in the region, having displaced entire communities as a result of ongoing conflicts.
Military officials also said they plan to do more community outreach and social work in an effort to help more people via medicine and consultation, as well as the repair of electrical appliances and giving haircuts.
Teran Contreras said the number of laboratories for the production of synthetic drugs and opium has increased in Sinaloa, requiring more effort by the military to slow things down.
Source: Milenio