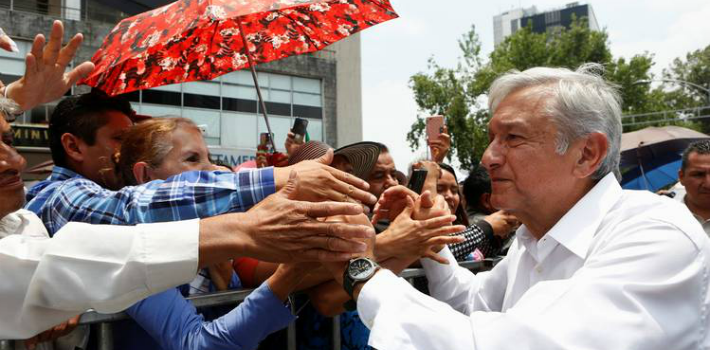 EspañolLeader of the Mexican left Andres Manuel Lopez Obrador is suing The Wall Street Journal.
The lawsuit has to do with the publication of a story showing that the politician did not declare two apartments on his tax returns.
According to Communications Director for the National Regeneration (Morena) Party César Yáñez, the political leader intends to put a stop the US media from publishing such stories, as "it is an outrage against the decency of Obrador."
There is still no set amount of money for which he will sue. However, Yáñez stated that the compensation will not go to Andres Manuel or his family, but rather to children of immigrants.
The Federal District Court will assess the complaint for moral damages.
"We will fight it," Yañez said. "This is a case where we believe it's worth drawing a line here. The authorities will draw this line."
Julio Scherer will be the lawyer representing the Mexican politician.
Source: López Dóriga Digital