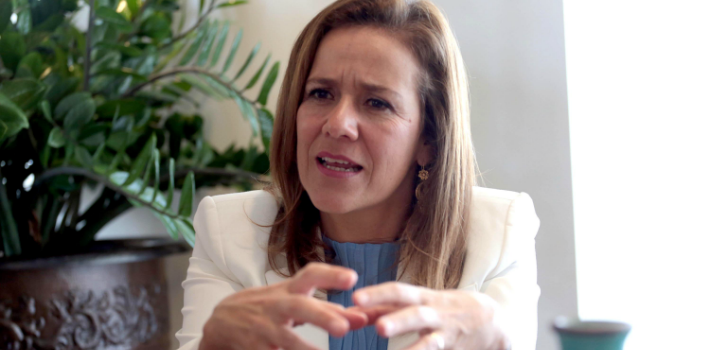 EspañolAndrés Manuel López Obrador of Mexico's National Regeneration Movement is drawing comparisons to Donald Trump.
Potential nominee for Mexico's National Action Party (PAN) Margarita Zavala said Obrador was similar to Donald Trump because they both make use of hate speech.
Zavala made the comparison during a press conference at Anáhuac University, during which she spoke about citizen participation in the political process as a social responsibility. She said his speech is very confrontational, adding, "We can not allow this discourse of hate, not only in terms of how it affects voting but in the poison it generates."
She said hate speech should be avoided, as it has already divided Mexico enough, with consequences only getting more and more terrible. Mexico, she said, should not choose a road of hate, corruption and inequality.

Zavala pointed to the United Kingdom and Brexit as an example of the kind of damage hate speech can do to a country, as well as the United States' perception of Mexicans.
She said there are two paths Mexico can follow — "the first is make ourselves socially responsible and to advocate for inclusion; the second is confrontation through a discourse of hate, similar to the discourse of the United States."
Source: Proceso