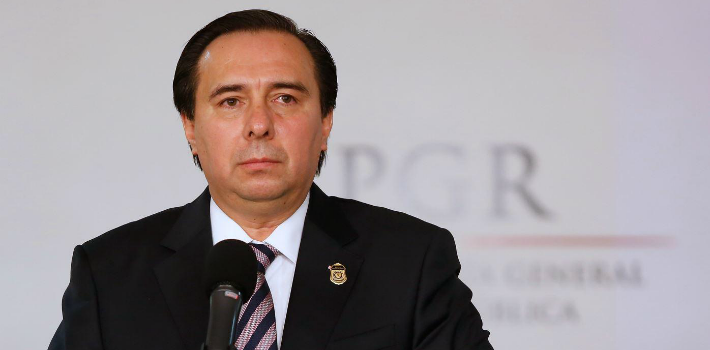 EspañolA key figure in the 2014 Ayotzinapa case involving the disappearance of 43 students stepped down this Wednesday, September 14 after a wave of criticism regarding a lack of new information and results.
Chief of the Criminal Investigation Agency Thomas Zerón Lucio resigned following five months of complaints from parents unsatisfied with the progress of the case.
The dismissal comes just 24 hours after lab results were released showing that it was impossible to burn 43 people in a single pyre fire as the official line of investigation said.
Source: Aristegui Noticias.