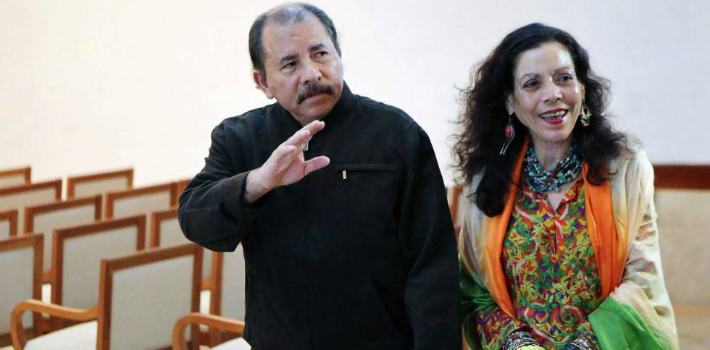 EspañolNicaragua's President Daniel Ortega has seen his fare share of controversies over the recent months, and the most recent one might possibly hold him accountable for them.
A new bill in the United States' Congress aims to to sanction Daniel Ortega for his many crimes and recent dictatorial behavior.
On Tuesday, September 15, Republican Congresswoman Ileana Ros-Lehtinen condemned Ortega's repressive actions against Nicaragua's political opposition, as well as his disrespect for his citizens' human rights.
In a speech made on the House floor, Ros-Lehtinen mentioned the appointment of Rosario Murillo, wife of Daniel Ortega to the position of Vice President while also highlighting his decision to appoint four of their children to presidential advisor positions. She claimed this was illegal, as the appointments intended to continue the regime and create a dynasty.
The Republican also talked about demands made by civil society to hold free and transparent elections next November. She referred to the refusal of the Nicaraguan government to accept oversight by international and national observers.
The Nicaraguan Investment Conditionality Act she presented reportedly aims to adopt sanctions against the Nicaraguan government for its most recent behavior.
Also called the "Nica Act," the bill is meant to be an act of solidarity with the people of Nicaragua.
Source: La Prensa