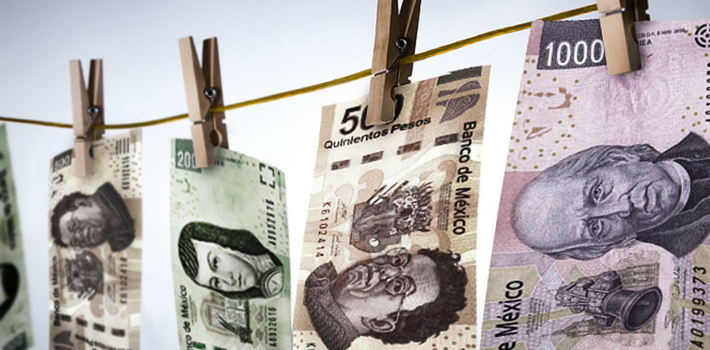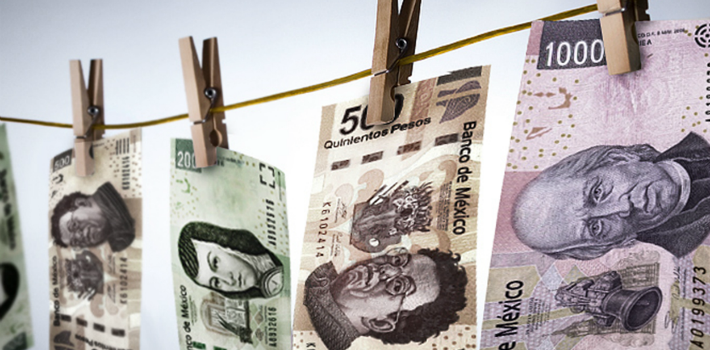 EspañolMoney laundering is a growing crime in Mexico.
Money has begun to move through new routes, some of which are far out of the reach of authorities — often because they are digital.
This according to Theodore Briseño, Director of TM Sourcing, a firm supporting vulnerable financial entities.
Every year in Mexico, between US $15,000 and $50,000 million are "whitened" mainly through the financial system.
Mexico reached an amount equal to 1.6 percent of the GDP in 2013, according to the National Institute of Statistics and Geography. That means about US $18 billion. Stratford consulting firm, which specializes in security issues, estimated Mexican criminal organizations move between $19 billion and $30 billion illegally.
The main vehicle for money laundering remains the banking system, explained Briseño, who was certified by the CNBV in preventing money laundering. However, there are other vulnerable activities being used by criminal groups to try to launder money, such as real estate transactions.
"Crowdfounding" as a new way of laundering
Other channels for money laundering have appeared as technology has improved. FinTech, for example, is a digital platform that moves money outside of banking.
In an upcoming September congressional session, lawmakers are expected to seek a way to regulate FinTech companies, many of which are crowdfunded.
Source: Aristegui Noticias