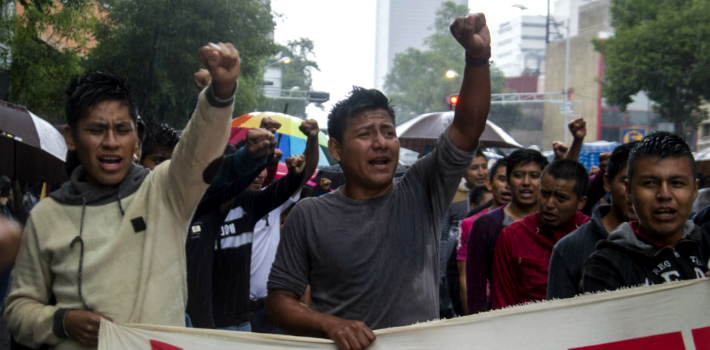 EspañolTeacher strikes have been raging in Mexico's state of Oaxaca, according to Spokeswoman of the Oaxaca National Coordinator of Education Workers (CNTE) Isabel Garcia Velasco, and with no end in sight even after the school year begins.
The spokeswoman said that the protests are in response to the desire for education reform, which many know will not come overnight.
"We will continue on that path … we are not talking about a defeat," she said. "We are saying the day does not end because we didn't see a change to educational reform."
Meanwhile, she reiterated that the magisterium has not given up or folded.
"We are also covering the pedagogical struggle, because we have to prove that our alternative project must also work in practice as well as in theory."
Garcia said in an interview that classes will begin Wednesday in Oaxaca, but with only 70% of teachers expected to be there."
During the weekend, teachers reinstated their picket line at the Zocalo.
"We are demanding that the federal government re-install roundtables for discussion," Velasco said. "What we want is a solution to our demands. "
He said that if there is no response regarding negotiations this week, they will go back to making roadblocks.
Source: Radio Fórmula