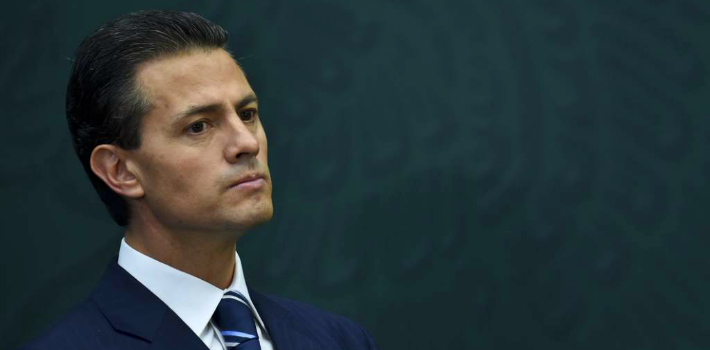 EspañolEfforts to revoke the law degree of Mexico's President Enrique Peña Nieto have seen much success after it was revealed 30 percent of his senior thesis was allegedly plagiarized.
A former student of the Universidad Panamericana (UP) published a request through Change to have academic authorities withdraw his law degree.
Guillermo Luna published the effort and received nearly 125,000 signatures after one day. He said the local report published by Aristegui News incensed him as a "proud graduate of the Universidad Panamericana."
"Many other students wouldn't let me lie," he said in the request. "Studying and graduating from the Universidad Panamericana is not easy. It is a strict University that challenges its students. We all suffer and complain, but in the end we appreciate it."
He said the university strives to teach ethics throughout a student's time there, and doesn't deserve the media exposure it has received for the report on plagiarism.
"It makes many people mistakenly think the UP is a mediocre school, easy and it portrays its students as unprepared and lazy cheaters."
The obvious solution, then, was to have the President's degree revoked.
"We as students do not deserve that he earned a valid diploma with the same value as ours without having given the effort."
"The University has to defend itself and thus defend its graduates and students. National exposure is too much and it is time to show what we're made of. Our titles are in danger of losing value and the University of losing its prestige," Luna said.
Source: Vanguardia