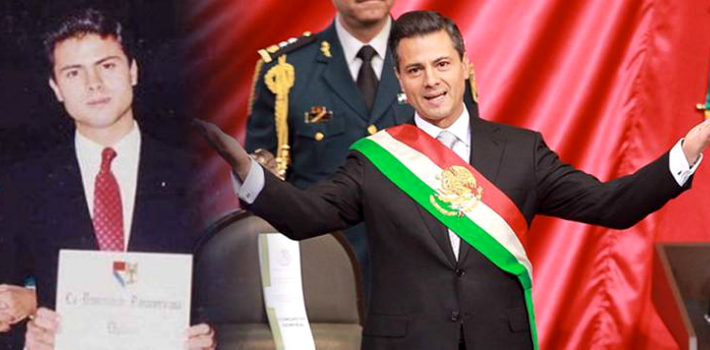 EspañolMexican President Enrique Peña Nieto allegedly plagiarized the thesis that earned him his law degree from University Panamericana, according to recent reports from Aristegui Noticias.
The newspaper claimed the president used paragraphs from other authors — including former President Miguel de la Madrid — without crediting him. A spokesperson for Nieto's administration said the paper only had "style errors."
Peña Nieto studied at University Panamericana between 1984 and 1989.
His thesis is titled "Mexican Presidentialism and Álvaro Obregón" at least 28.8 percent of which, "was stolen from works by other authors."
Beyond Madrid, the paper allegedly steals from the historian Enrique Krauze, lawyers Diego Valadés and Jorge Carpizo, as well as Jesús Orozco Henríquez.
Other mentioned authors included Linda Hall, an academic at the University of New México, and the historians Alberto Morales Jiménez, Víctor López Villafañe, José María Calderón and Emilio Rabasa.
"Peña Nieto presented that thesis 25 years ago," a statement released by his adminstration said. "It fulfilled all the requirements established by the University in order to graduate with a law degree."
It added: "It's unclear why style errors like quotes without double quotation marks or a lack of references in the bibliography two decades later are of journalistic interest. Criticism and debate are welcome."
Source: Aristegui Noticias