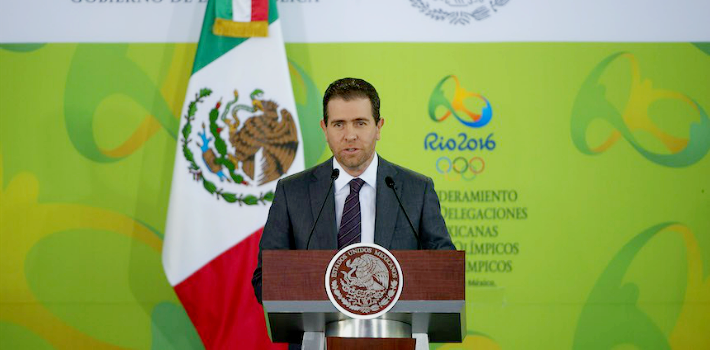 EspañolThe 2016 Rio Organizing Committee withdrew nine press credentials from Mexico's National Commission of Physical Culture and Sports (Conade) because it violated copyright regulations put in place by the International Olympic Committee (IOC).
Conade shared a cell phone video of gymnast Alexa Moreno on social media, but it did not have broadcasting rights.
Olympic broadcasting regulations prohibit playing videos, vines and GIFs.
"The use of Olympic materials turned into animated graphic formats like GIF, GFY or WebM, as well as short video formats like Vine, are expressly forbidden," a statement said.
No one may publish videos on platforms "that allow people to see Olympic material outside of regulated programming."
The Mexican newspaper El Universal obtained an interview with Conade Advisor José Emiliano Montiel, who said it was a member of the social communications staff that made the mistake.
Others with withdrawn accreditation are: Meredith Reyes Palomino, Director of the National System of Physical Culture and Sport (Sinade); Gustavo Montiel Mondragon, Deputy director of Physical Culture; Paulina Lelo de Larrea Torres, Assistant Director of Information.
This incident adds to the string of controversies Conade Director Alfredo Castillo has been involved in during the Olympic Games.
Source: El Universal