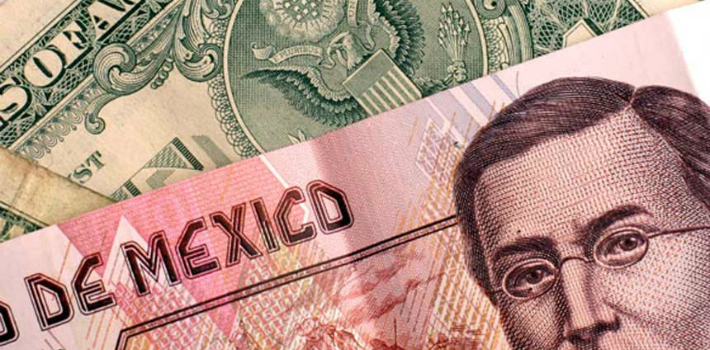 EspañolA depreciation of the Mexican peso in recent years has spurred the flow of remittances from abroad, helping reduce poverty levels across the country, according to a study conducted by the Center for Latin American Monetary Studies (CEMLA).
On average, families receive in monthly remittances US$336, which represents around 12.5 percent of the average salary earned by a Mexican worker in the United States (US$2,691).
The results of the 2015 National Survey of Financial Inclusion revealed that about 6.5 million Mexican adults benefit from remittances.
As much as 83 percent of the extra income is spent on services and goods for the household, the CEMLA study said.
The steep decline in the value of the Mexican peso has contributed to this bonanza. Measured in US dollars, remittances in 2015 increased 4.8 percent, but when converted to Mexican pesos this jumps to 21.8 percent.
During the first half of 2016 alone, remittances in dollars have increased 8.9 percent — 26.8 percent in pesos.
"This is a very positive factor that has boosted the consumption of households," said Jesús Cervantes, Manager of Economic Statistics and the Forum on Remittances in Latin America and the Caribbean.
He explained that in the first half of 2016, nine states saw remittances increase by 30 percent, measured in constant pesos, while in the capital the growth reached 45 percent.
"A positive and significant growth of remittances in dollars and, secondly, the depreciation of the exchange rate of the Mexican peso relative to the US dollar … means that the dollars sent by Mexican migrants in the United States have importantly increased the purchasing power of remittances receivers in Mexico," he said.
Remittances are still small relative to the size of the economy, representing 2.2 percent of Mexico's GDP in 2015. But in some states like Guanajuato, Michoacán, Oaxaca and Guerrero, they represent 13.9, 9.9, 7.4, and 6.9 percent of GDP, respectively.
The study is the first of its kind on the phenomenon of migration, remittances, and financial inclusion in Mexico and was developed by CEMLA Assistant Manager of Economic Statistics Salvador Bonilla.
It also revealed that remittances are the main source of income for 27 percent of Mexican households and a "very important" source for 41 percent of families.
Source: El Economista