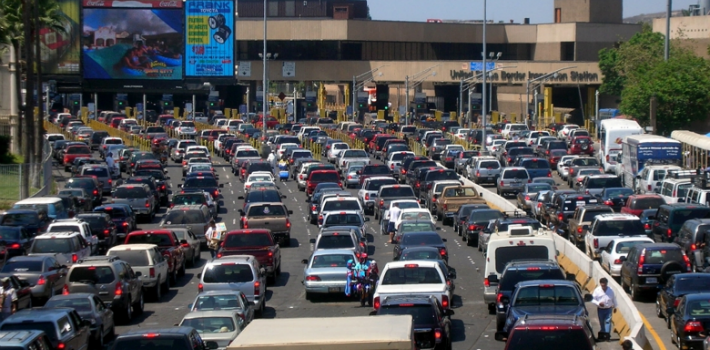 EspañolThe parents of a girl were arrested this week after trying to smuggle her dead body over the border from the United States into México.
Johnny Lewis Hartley and Mercy Mary Becerra were caught by San Diego Police attempting to cross the border with the body of their two-year-old daughter near Tijuana.
It is unclear what was the girl's cause of death. The 39-year-old man and 43-year-old woman of Whittier, California allegedly murdered the girl, though San Diego Police reportedly said they are still working on the case.
Around noon on Tuesday, August 9, Mexican authorities contacted the San Diego Police to inform them of the arrest of a man carrying the body of a child in a suitcase, according to a statement from the San Diego Police.
Once US agents arrived at the San Ysidro border crossing, where they established communication with Mexican officials.
The man was reportedly denied entry into México and was delivered to the Bureau of Customs and Border Protection, where homicide detectives later arrived and took the child's body to a nearby Forensic Office.
At that time, Becerra fled while her husband was arrested with the suitcase, which was X-rayed and discovered to be containing a human body.
She was shortly captured and arrested, according to San Diego Police.
Source: López Dóriga Digital