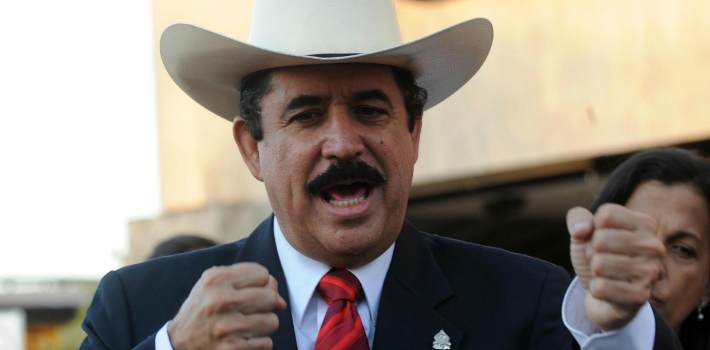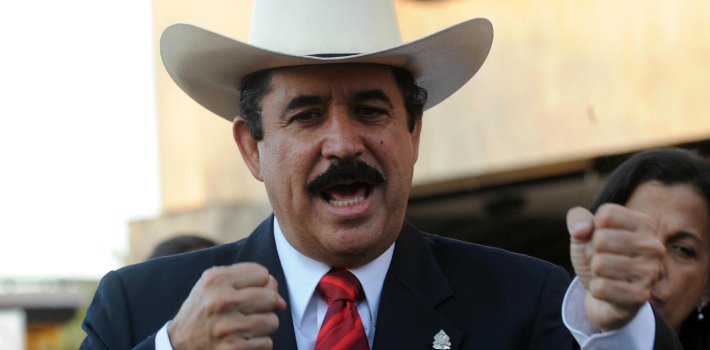 EspañolFormer president of Honduras and current congressman for the leftist Liberty and Refoundation Party (Libre), José Manuel Zelaya Rosales, struck controversy on June 30 when he called on his sympathizers "ready you AK-47s" to fight those who wish to push him out of 2017 presidential race.
According to Zelaya, who was ousted from the presidency seven years ago, "this country entered into a process of political dictatorship since the 2009 coup d'état. The government has kept denying the breakdown of constitutional order in Honduras ever since."
He argued that Hondurans need to take up arms because the "country has fallen into the claws of a political dictatorship, a repressive and criminal one that only cares to benefit the most right-wing groups."
Zelaya believes that President Juan Orlando Hernández "has no interest in the country" due to high levels of poverty and insecurity.
"So whoever has an AK-47, get ready. The process is to eliminate them. We are ready for that, we will not give up neither to internal nor external critics," the former president warned.
Nevertheless, Zelaya didn't mince words for those within his own party who do not support him: "We are looking for people who are going to stay with us and be conscious that the democratic socialist process is our fatherland and nothing can stop it. There are some who don't understand that this fight is a matter of life and death for the people who are suffering."=
"There are only two sides here, we do not accept anyone in between. We do not accept grey or black areas. Either you are on this side fighting against the dictatorship or you are supporting it," he argued.
He said his enemies want him out of the presidential race because he can easily beat the ruling National Party. General elections will be held in November 2017.
Source: La Prensa.