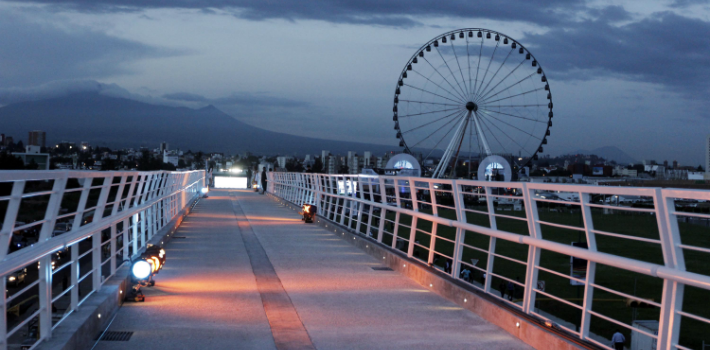 EspañolThis Tuesday, the business summit Décimo Cuarta will be held with the aim of discussing the impact of new technologies.
During the event, the Governor of Puebla Rafael Moreno Valle said his Mexican state will provide facilities for companies to safely attend.
He also said his state has begun to shift focus over recent years so as to prepare for a better future, something he said he hopes business leaders will notice upon attending.
Moreno Valle said Puebla was for a long time the last place entrepeanurs wanted to start a business. But now, according to the World Bank's "Doing Business" ranking it has jumped 14 spots.
He also noted that for the second consecutive year, the Mexican Institute for Competitiveness named Puebla the state with one of the most transparent budgets, with only Aregional placing ahead of it.
By exhibiting advances in education, health infrastructure and tourism, the governor said the business summit will allow the state to show all it has to offer in hopes of attracting new investors and employees to the region.
Technology was chosen as the main theme of the conference because they wanted to show the importance it can have in changing lives.
The Chairman of the business summit Miguel Alemán Velasco said this year's meetings will focus on analyzing the challenges of the new technological era, as well as drafting proposals that will enable entrepreneurs and politicians to better prepare and cope with the impact of new technologies on existing business models.
Source: Sexenio