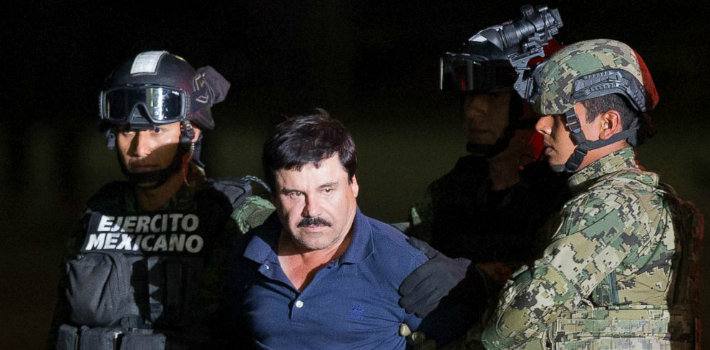 EspañolThe extradite and drug trafficker Joaquín "El Chapo" Guzmán could be tried in the East District Court in Brooklyn, New York, according to sources involved in the case.
In the national contest between jurisdictions looking to try El Chapo, that location is currently the frontrunner.
Officials from the Department of Justice have not yet reviewed the decision involving seven prosecutors, all of whom have formally accused Guzmán over the last two decades of criminal trafficking, among other things.
But two court officials with knowledge of the process said it is probable that, if he is transferred to Mexican custody in the United States in the coming months, Guzmán will be sent to the East District Court in Brooklyn. The two sources requested that their names not be published.
Guzmán is fighting against his extradition, which could feasibly go on indefinitely, according to a source in a Brooklyn attorney's office involved in the process.
In a series of maneuvers to remove obstacles to extradition, Brooklyn lawyers reviewed accusations and withdrew over a dozen charges that are punishable by death penalty, most of which were murders carried out by Guzmán's associates in Mexico. They preserved the charges of conspiracy to commit murder, which carries a life sentence in jail. Around the same time, the Secretary of Foreign Relations in Mexico said he had requested and received "sufficient gaurentees" from officials in the United States that Guzmán would not be executed.
The other locations where El Chapo could be tried include Manhattan, Chicago, Miami, San Diego, El Paso and New Hampshire.
Only San Diego, the "first to start the process against Guzmán, in 1996," and El Paso have completed formal requests for extradition. But, behind the scenes, it's possible that lawyers in the seven districts have lobbied the Department of Justice, in some cases traveling to Washington to do so.
Source: El Nuevo Herald