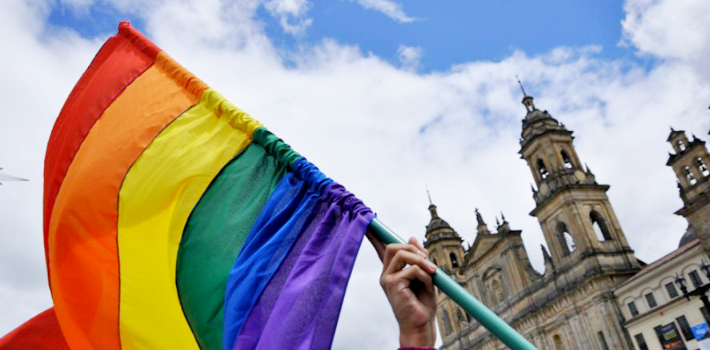 EspañolThe Archdiocese of Mexico's Catholic church has recently taken aim at a presidential initiative that if passed would constitutionally recognize gay marriage.
The bill is attributed to the "deserved punishment vote"in response to the Institutional Revolutionary Party's bad day at the polls June 5, during which they lost several governorships.
"The punishment vote is an example of the fatigue of a society that is tired of being a passive spectator of a federal and state government characterized by its inefficiency, indolence, impudence and corruption," read an editorial in the archdiocese's weekly newsletter, Desde la Fe.
"Since the Presidency of José López Portillo, Mexican society has never lived with the plundering of resources like what is happening in this current government," Enrique Peña Nieto of the Institutional Revolutionary Party said in reference to the mandate.
He asked if the president had no higher priorities than to attend to, "making legislative proposals that are destructive to families, their rights and their values," in an allusion to the constitutional reform presented by Peña Nieto this past May 2016.
"There is no doubt that society, dissatisfied with this destructive and immoral position, will react by issuing a vote castigating the president and his party for this criminal law proposal in Mexico."
According to the publication, the President and his party, "must respect society, which requires that they withdraw the proposal of giving false rights to people with homosexual preferences who can find a legal alternative that is not marriage, so as to safeguard these true rights."
Source: Desde La Fe