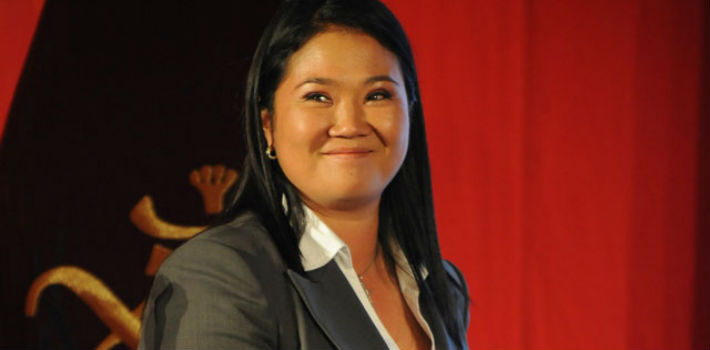 EspañolPresidential candidate for the political party Fuerza Popular Keiko Fujimori accepted her defeat Friday, June 10, which saw Pedro Pablo Kuczynski win Perú's second round of the 2016 presidential elections.
The ONPE released results Thursday with 100 percent of the records processed, showing that Pedro Pablo Kuczynski of the political party Peruanos Por el Kambio (PPK) — or Peruvians for Change — had brought in 50.12 percent of the vote while Fujimori had accumulated 49.88 percent.
Accompanied by the 73 congressman within Fuerza Popular — or Popular Force — and members of the campaign, Fujimori said she accepted the results despite the proceedings still pending a review.
"We democratically accept the results of the ONPE because we are a political organization that respects the Peruvian people," Fujimori said while speaking to the press.
"Fuerza Popular has been tasked with being the opposition and that will be the role we carry out with firmness," she said in reference to her party having won the majority of seats in Congress.
"We will be a responsible opposition that will always think about the future of the country, knowing that we represent the feelings of the more than eight-and-a-half million people who voted for our plan for government," she added.
Fujimori added that this Congress would "defend the interests of the people against the lobbies and interests of big business."
The former candidate wished PPK "a lot of luck," adding that she was sure that he and his adminstration would maintain relationships across party lines over the next five years.
Fujimori commented during her electoral campaign that politicians needed to join against "this government's political and media power."
"The country has been witness to a campaign that promoted confrontation between peruvians, that sought to arouse the hatred and fanaticism that go against democracy," she concluded.
This Friday, the President-elect announced he will talk with opponents controlling the majority of Congress in order to "reach a real agreement regarding some basic guidelines."
"We have to convince enough Fuerza Popular, like those closer to the left that supported me, that there are things that no peruvian would object to."
Source: El Comercio