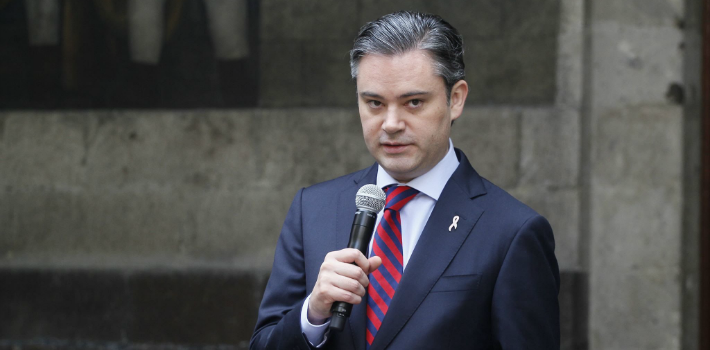 EspañolMembers of the National Education Workers Coordination (CNTE) union shaved the heads of six teachers in Mexico as punishment for their not having participated in protests against an education reform pushed by the national government.
On May 31, the six school principals and supervisors were travelling from from Comitán to Tuxtla Gutiérrez, Chiapas, to deliver a list of teachers who had not joined the protests when they were taken hostage by a faction of the union, the radical Independent Popular Organization Emiliano Zapata (OPIEZ).
The men and women not only had their heads shaved, but were also forced to walk barefoot down the street carrying signs reading "traitor."
In a statement, Mexico's Secretariat of Public Education (SEP) said it "categorically condemns the violence perpetrated in Comitán by members of the National Education Workers Coordination (CNTE) and some of its related organizations."
SEP head Aurelio Nuño said it will help the Attorney General take" the perpetrators of such attacks to trial."
Maestros de la #CNTE rapan a los que no apoyan al movimiento en Chiapas. Los acusan de traidores. pic.twitter.com/2NtKc2Ik5d
— Ruido en la Red (@RuidoEnLaRed) May 31, 2016
While the SEP accused the union of the attack, CNTE spokesman José Luis Escobar told Milenio TV that a different organization had shaved the teachers' heads.
"We cannot endorse the violence," he assured.
However, in a previous interview, a deputy secretary general of the CNTE in Chiapas, Manuel Mendoza Vázquez, said he did not condemn the abuse.
"What happened today in Comitán I think should be a sign for those teachers who have not yet understood that in this country public education is defended amid the ongoing struggle against the government's neoliberal policies," he said in an interview with Denise journalist Maerker.
Local Officials Targeted
The Mexican newspaper Reforma reported the CNTE teachers in Tuxtla Gutiérrez and San Cristóbal de las Casas, Chiapas, had taken municipal employees hostage.
Outside Tuxtla Gutiérrez's town hall, union members even tied up the city's human resources director, Robinson Balbuena.
In San Cristóbal de las Casas, five municipal employees  were detained after allow the evacuation of the building.
The protesters demanded that the cities' mayors support their strike against the reform.
Sources: Sin Embargo.