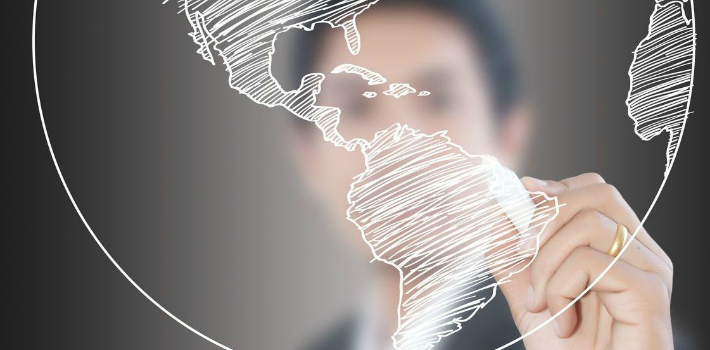 Español Mexico fell six places in 2016 global competitiveness rankings in the Global Competitiveness Index IMD, which analyzes 61 economies and was prepared by the Business School of Switzerland.
Mexico now occupies the 45th position, having fallen from last year's 39th spot.
Meanwhile, the United States lost the lead in competitiveness after three years of leadership, and now occupies the third-place position. The most economically competitive countries are now China and Switzerland, respectively.
"The United States still has the best economic performance in the world, but there are other factors taken into account when assessing competitiveness. The absolute power of the US economy is no longer enough to keep it as leader," Director of the IMD Competitiveness Center Arturo Bris said in a statement.
After the United States, the list reads: Singapore, Sweden, Denmark, Ireland, the Netherlands, Norway and Canada — making them the most competitive economies worldwide.
Meanwhile, the index reports that Chile is placed in the best position of all Latin American nations, at 36th — just behind Mexico. Argentina occupies the 55th position and is the only one in  South American that improved its position over the previous year. Venezuela, as expected, is ranked last, at 61st.
"Economic growth driven by innovation in the poorest countries improves competitiveness,"Bris said, "but also increases inequality. This is obviously an issue that requires long-term care."
The document details the classification of countries based on the analysis of more than 340 criteria points derived from four main factors: economic performance, government efficiency, business efficiency and infrastructure.
The responses of the in-depth study of more than 5,400 business executives, who were asked to assess the situation in their own countries, were also taken into consideration.
"It is clear that current economic growth is by no means a guarantee of future competitiveness," Bris added. "Nations like Qatar do very well in terms of economic performance, but remain weak in other pillars such as government efficiency and infrastructure."
Bris also said a commitment to a favorable environment for entrepreneurs is among the factors driving the growth of China. The country promotes innovation without imposing restrictions on capital flows to or from the territory, making it a gateway for direct foreign investment.
However, the study, which started 25 years ago, also reveals that the phrase, "the rich get richer and the poor poorer" may have some validity.
"Since 1995, the world has become increasingly unequal in terms of income differences between countries", the specialist said.
Source: Forbes.