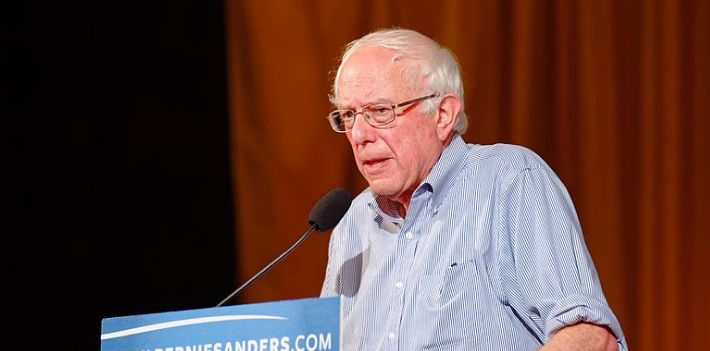 EspañolIn an interview with Univisión released this week, Bernie Sanders struggled to defend his socialist ideas in response to questions about Latin America.
When the interviewer León Krauze asked him about the failures of socialist, populist and leftist regimes in Latin America, the Democrat did not want to respond.
"I am sure that you know about this topic: various leftist governments, especially populist ones, are having serious problems right now. The socialist model in Venezuela has the country on the brink of collapse. Argentina and Brazil are struggling as well. How do you explain this?" Asked Krauze, to whom Sanders responded: "There we go already asking me questions…"
The Democratic candidate could not explain how he would go about closing the largest US banks, or how he would offer free, universal education.
Faced with Sanders' negativity, the interviewer insisted: "But surely you are interested in the topic," to which the potential democratic candidate said: "I am interested, but right now I'm running for President of the United States."
Krauze wouldn't take Sanders' response laying down, and asked the Democrat what he thought about Venezuela.
"Obviously I have an opinion, but I have already said that I am focusing on the campaign."
Sanders, who earlier in his career had supported the regimes of Fidel Castro and Daniel Ortega in Nicaragua, also had problems delving into other ideas about Central and South America.
Following carious questions about both regions, Sanders said: "You are asking me questions about Central America, and the truth is that I will not be able to tell you anything new that we don't already know. All that I can tell you is that we have to cut all possible connections with drug cartels."
The conversation with Univisión harkens back to the disastrous interview Sanders had with the New York Daily News (NYDN) published last April 4.
During that interview, Sanders had problems defending his use of the word "socialist."
Source: News Busters