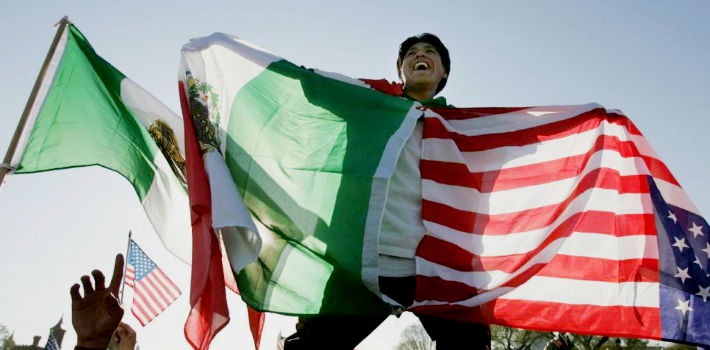 EspañolThe Mexican Chamber of Deputies endorsed a Senate bill that will allow the issuing birth certificates to unregistered Mexicans living within the country as well outside of it.
The bill, which received unanimous approval with 423 votes, will now be sent to President Enrique Peña Nieto, who has the power to make it a law.
The bill supports an amendment to Article 44 of the Mexican Foreign Service Law, which states that heads of consular offices can act, when appropriate, as judges of the Civil Registry. However, it does not make explicit their authority to issue birth certificates.
Read More: Mexico One of Most Dangerous for Journalists
With the addition of three paragraphs, the law would say that when a birth certificate is requested, the consular authority "shall issue civil status records to Mexicans residing outside national territory, including birth certificates of those who were not registered at the time." Other conditions have not been specified.
This past Wednesday, the Mexican Senate unanimously approved the amendment.
The so-called "invisible sector" in the bill refers to the more vulnerable population of undocumented immigrants living in the United States, since they lack an official, documented identity.
Many of them arrived in the United States as newborns when their parents were crossing the border. Once the changes go into effect, thousands of Mexican immigrants could obtain a birth certificate for the first time in their lives — a record to establish who they are, where and when they were born.
For those living the nightmare of "double invisibility," this could represent the first time they have an identity and a nationality, allowing them to register for an ID, bank account, immigration relief benefits, a marriage license and a way to sign up for college.
Read More: El Chapo Owned More Aircrafts than the Largest Mexican Airline
Without this amendment, these immigrants would not be able to obtain registration papers, since being doubly undocumented means they can't leave the US and travel to Mexico to get their papers.
According to data provided by the Senate, there could be two million undocumented Mexicans in the United States with registration problems.
Source: Univisión.