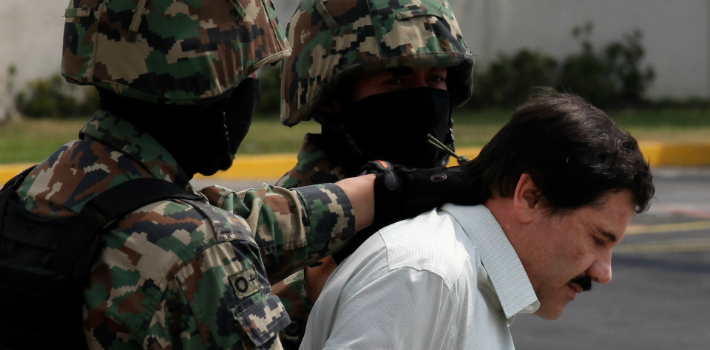 EspañolThe Sinaloa Cartel air fleet led by drug lord Joaquin "El Chapo" Guzman exceeded the number of aircrafts owned by the largest airline in Mexico by at least 427, reported an investigation made by Mexican newspaper El Universal.
Mexican authorities reported that between 2006 and 2015 they seized 599 aircrafts from the criminal organization led by the now-imprisoned drug lord, according to the investigation. Mexico's largest airline Aeromexico has 127.
The investigation also revealed that security forces seized nearly 5,000 secret runways during that time.
Most seizures occurred during former President Felipe Calderon's administration, but the cartel — often considered the Western Hemisphere's largest — continues to operate to this day. Last year, officials conducted 22 seizures.
Of the captured aircrafts, 13 were helicopters. In recent years, the organization has been using lightweight aircrafts capable of carrying more than 500 kilograms of narcotics.
Officials said if the cartel had been operating as a legal company, it would have competed as the most lucrative airline in the country, operating 4,771 secret airstrips between 500 meters and 1 kilometer long, most nestled in northern mountains.
"I supply more heroin, methamphetamine, cocaine and marijuana than anyone else in the world. I have a fleet composed of submarines and aircrafts," El Chapo said in a January interview with Rolling Stone.
The investigation said planes took off from the mountains in the "Golden Triangle" of Sinaloa, Chihuahua and Durango, landing near the border to smuggle drugs into the United States.
In recent years, the success of the most powerful drug cartel in the world had settled on operating lightweight aircrafts that could carry more than 500 kilos of drugs, piloted by senior members of the Mexican Air Force, according to reports made by United States federal prosecutors.
Source: El Universal.