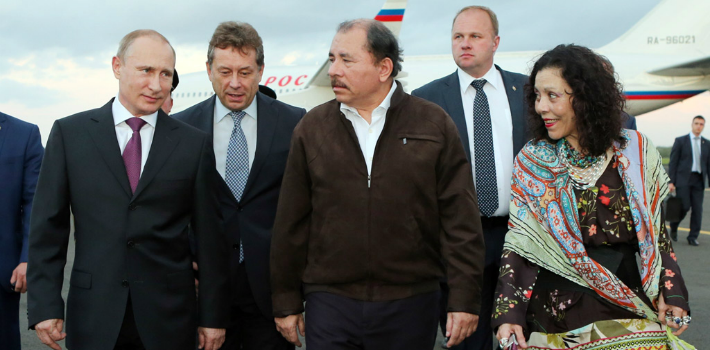 EspañolNicaragua President Daniel Ortega announced this weekend that only he and army officials have the authority to address issues of national security.
The message was met with surprise and worry, and was seen as an attempt to silence other members of the government who may be critical of his foreign policy decisions, as some were after Ortega purchased Russian tanks for US $80 million.
The last public official who spoke out about the controversy was National Assembly Representative Edwin Castro, who mentioned that the tanks would be used to combat drug trafficking.
"Only the President of the Republic and the Army of Nicaragua are capable of addressing issues of national security with the appropriate sensitivity," Ortega's statement said.
Ortega silences his critics
Executive Director of the Institute for Strategic Studies and Public Policies Elvira Cuadra said it is regrettable and surprising that the Ortega administration is trying to silence voices that have opinions on topics involving the entire country.
"There is a lack of reliable information, and it is inevitable that questions will come up in a public way, especially through the media," he said.
He added that this is the first time he has heard statements made in such an oppressive manner by this administration.
"I have worked on national security issues for more than 20 years, and at other times the army has been open to dialogue and the discussion of sensitive topics like acquiring tanks, so this press release amazes me," he explained.
"Nicaragua is the second-poorest country in Latin America, but Ortega has enough money to buy Russian tanks," US Congresswoman Ileana Ros Lehtinen, President of the Subcommittee on the Middle East and North Africa, said on her Twitter.
Fuente: La Prensa.