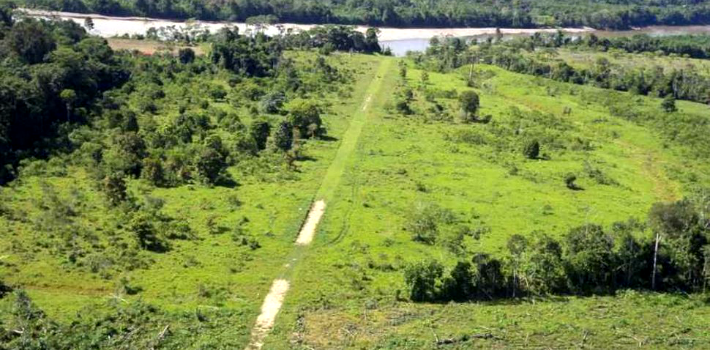 EspañolCosta Rican authorities have discovered 33 secret airstrips along the Pacific coast, where heavy drug seizures have been recently reported.
Security Air Surveillance Ministry Director Juan Luis Vargas said during a news conference that a "patrol and search operation" had been underway since last November with the intent of finding the exact type of airstrips that were discovered.
The investigation "has detected 18 airstrips in the North Pacific, seven in the Central Pacific and eight in the South Pacific," the official said.
Vargas explained that his organization, in coordination with other law enforcement agencies, are developing a monitoring plan in hopes of discovering whether the airstrips are being used in drug trafficking activities.
A report by the Air Surveillance Service noted that a common characteristic of such airfields is the presence of beaches or navigable rivers, "some in areas completely remote from any population."
Last week, Costa Rican police seized more than one ton of cocaine across the Pacific coast, some of which appears to have been associated with recent aircraft accidents.
On Tuesday, April 12, police seized 360 kilograms of drugs in an abandoned car in Puerto Jimenez de Golfito near the site where two people died after a plane crashed into the water.
On April 7, a plane loaded with 150 kilograms of cocaine crashed near Nosara Beach in the North Pacific, which also killed two people.
That same day, the remains of another plane were found buried in a plot of Puerto Quepos southeast of San José, which was also allegedly  intended to be used for transporting drugs.
Source: El Nuevo Diario.