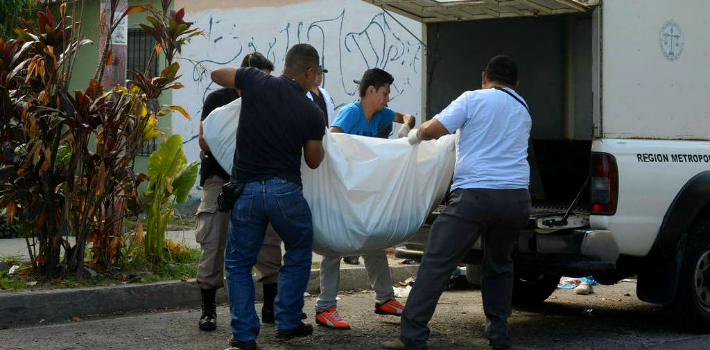 EspañolThe number of people fleeing violence in Central America and seeking refuge in neighboring countries has reached similar figures to those recorded during the 1980s' armed conflict that shook the region, said the UN.
According to data compiled by the United Nations Agency for Refugees (UNHCR), 3,423 people coming mostly from El Salvador and Honduras applied last year for asylum in Mexico.
This was an increase of 65 percent compared with the figures of 2014, and a 164 percent increase compared to 2013. UNHCR urged to take measures to protect the refugees, especially children fleeing alone.
"The large-scale violence and persecution at the hands of armed criminals has become, along with poverty and unemployment, the main causes of immigrants and refugees outflows" said UNHCR spokesman Adrian Edwards.
El Salvador has one of the highest murder rates in the world, Edwards added, so it's logical asylum applications from Salvadorans in Mexico have quadrupled.
Besides Mexico, other countries in the region have seen a sharp increase in the arrival of Salvadorans, Hondurans and Guatemalans seeking asylum, a status by which international protection is granted to a person.
Costa Rica is one of the countries with a considerable increase in asylum claims. Last year it surpassed 2,200 — a 16-percent increase in cases from 2014 and a 176-percent increase from 2013.
[adrotate group="8″]
Refugees recognized as such, living in Costa Rica are currently 3,616, said UNHCR. In Belize, a country of 400,000 inhabitants, at least 633 people sought asylum last year, representing an amount 10 times greater than in 2014.
Nicaragua and Panama are also showing strong increases in requests for citizens of El Salvador, Honduras and Guatemala.
The UN is particularly concerned about the situation of lone children and women, "who face forced recruitment into criminal gangs, domestic and sexual violence and the danger of being killed," said Edwards .
UNHCR is working with the authorities in recipient countries to build or improve reception centers for immigrants so they can also receive refugees there.
Source: elsalvador.com