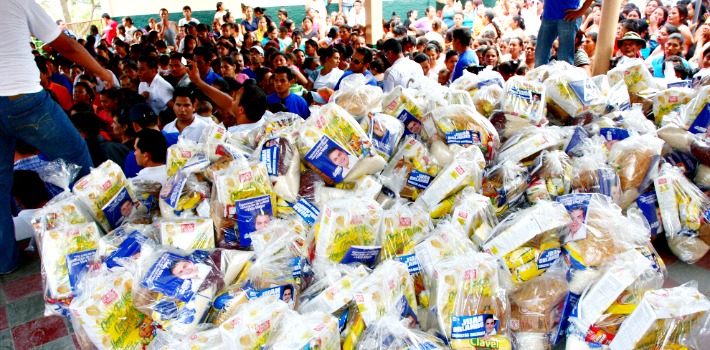 EspañolPopulism is as pervasive in Honduran politics as in other Latin American countries. Demagoguery, in fact, has become Tegucigalpa's default state policy. But the recent electoral victories of populism's opponents in Argentina and Venezuela have emboldened many local, anti-welfare politicians.
One of these politicians is Liberal Party Congressman Fuad Ennabe, who spoke to the PanAm Post about the current state of affairs in Honduras.
Why have you embraced politics without populism?
It's necessary for citizens in developing countries to understand that progress is achieved only through competition and investment.
Handouts don't make people better off. They give people the idea that the government must solve every single problem. They don't encourage personal responsibility. My goal is for people to change that mindset and break free from state paternalism.
How can you persuade Hondurans, who are used to governments implementing populist policies?
First, we have to walk the talk. We must show people which lifestyle and background leads you to prosperity: hard work, education, and entrepreneurship.
You help yourself first, and then you can provide for your family. If we continue allowing populist culture to spread like cancer in our society, we will end up with unprincipled, dependent people who can't think for themselves.
Do you believe your Liberal Party is on the road to populism?
The party cannot take this path because we have understood that only way to develop a country is when individuals take responsibility for themselves, and when the government devotes itself to education, economic growth, free markets, and the rule of law.
So we could hardly adopt populism as the means for reaching out to people.
How would you rate the Honduran government in terms of populist policies?
The current administration has enacted many populist measures. They hand out "charity bags" full of food and other supplies that temporarily satisfy people's needs. They also give people "free" houses.
I believe those funds should be used instead to create small business, with training and support. That way you can have a positive impact on families, because you teach them how to develop, maintain, and promote a company, allowing them to move forward.
But if you only give them money, you are not fomenting positive changes in the long run.
[adrotate group="8″]
Is the government incurring in populism with its recent fiscal measures?
Raising taxes involves populism. Since the government plans to increase social spending, they have to raise current taxes or create new ones. This puts more pressure on the private sector to finance all these measures that ultimately stump development.
Do you think populism is as harmful to the economy as corruption?
Yes, it affects the economy because all those funds could be directed toward education or infrastructure, instead of toward cash transfers or bags of food. They do not contribute to the development of the individual, the community, or the nation.
Populism also leads to corruption inevitably, since it is very difficult to control whether "benefits" are awarded legally.
Is any other congressman willing to join your initiative to fight populism?
Yes, there is a wide consensus among Liberal Party lawmakers to curb populism's growth. We aim to achieve true, comprehensive development, to promote investment and free entrepreneurship.
Could the changes we have recently seen in Latin American government influence Honduran politics?
I believe so. Members of the opposition have been following events in countries like Argentina or Venezuela. We know that if we stand united we can strengthen democracy and pull this country together, without resorting to populism.