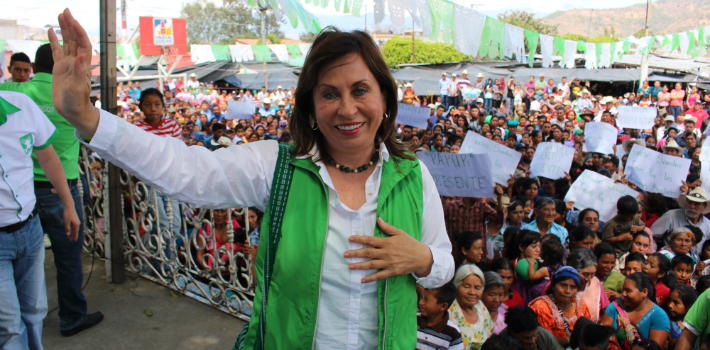 EspañolSandra Julieta Torres Casanova is the Guatemalan presidential candidate for National Unity of Hope (UNE), a party founded by her ex-husband, former President Álvaro Colom (2008-2012).
It was through her work on social-welfare programs during Colom's administration that Torres rose to political fame. Never before had a first lady held such a leading role within government in Guatemala.
"The Guatemalan Constitution does not establish any roles for the first lady. However, in 1991, the Social Works Secretariat of the First Lady (SOSEP) focused her post on social welfare for vulnerable groups," Edgar Ortíz, a university professor and political commentator, tells the PanAm Post.
Ortíz says, however, that scandals involving these programs plagued her tenure as first lady. "During Colom's administration, the most recurring complaints were about money being funneled from other government institutions to finance social programs and promote Sandra Torres's image," he says.
Beyond accusations of impropriety involving government-aid projects, Ortíz notes that Torres was at the center of several other scandals, including revelations of her participation in a guerrilla rebel group and even murder allegations. He believes her past could become an issue in the upcoming October 25 election, when she squares off against comedian turned politician Jimmy Morales.
"Commander Marta"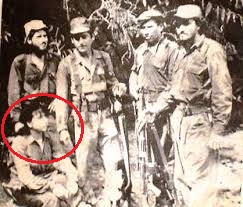 Torres's political career began long before her husband took power. She was an active member in the Guatemalan guerrilla during the 1980s. The late Guatemalan journalist Hugo Arce exposed her involvement in the group in a 2007 feature.
"She was an active 'collaborator' with the guerrilla, but not a combatant," Arce wrote. "She walked long distances from the town of San Sebatián to the Tajumuluco volcano campsite, where she spent passionate nights with Commander Isaías. She naturally used a pseudonym, Marta, when she was a collaborator for the now dissolved guerrilla."
Knowing the danger in releasing such a story, Arce published a letter in which he warned that if anything were to happen to him, Torres should be held responsible. On January 23, 2008, police found the journalist dead in a hotel room in Guatemala City, nine days after President Colom stepped into office. Authorities officially ruled his death a suicide, but his family insists that he was murdered.
Rodrigo Rosenberg

Arce's accusations became the first of many. A year later, the scandal over the death of lawyer Rodrigo Rosenberg would directly implicate Torres.
Prior to his death, Rosenberg recorded a video accusing President Colom and the first lady of plotting his murder, claiming that his investigation into the murders of Marjorie Musa and her father, Khalil, upset the government's political and economic interests. He received anonymous threats demanding that he drop the case.
The International Commission against Impunity in Guatemala (CICIG) acquitted Torres of the charges, but the suspicions lingered among the public.
Divorcing Colom

In 2011, Torres launched her first bid for the presidency. Following her announcement in March, three complaints were filed demanding that Torres drop out of the race, because the law did not allow for a president's wife to run.
A few days later, she announced in a press conference that she was divorcing Colom. She assured the public that it was a "real break-up," and not just a way around the Constitution.
[adrotate group="8″]
"What Guatemalans remember is Torres's attempt to violate the Constitution," Ortíz explains. "Article 186 bans the president's wife from running for office. She divorced him three months before elections, but the Constitutional Court rejected her candidacy."
Vigilance, the Only Certainty

Only time will tell if Torres's past will play a factor in the runoff election. Guatemalans in rural areas, Ortíz notes, still widely support Torres. "Just take a look at September's first round. She won in the states with the largest rural populations and the highest poverty rates."
"Consider Alta Verapaz, with 78 percent of the population below the poverty line. Torres got 37.1 percent of the votes there. Or in Quiché, where there is a 72-percent poverty rate, she got 30 percent of vote."
Urban voters, on the other hand, have not shown the same level of support for the former first lady, or traditional politicians in general, and largely favor Jimmy Morales — the outsider without the political baggage.