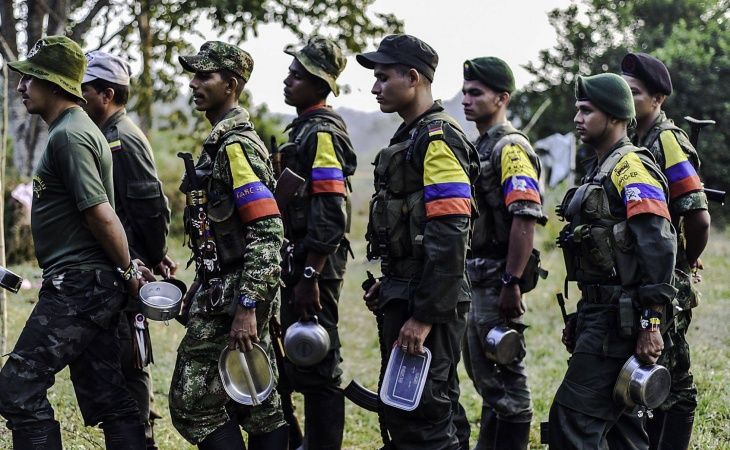 Quito, Apr 17 (EFE) – The Ecuadorian Minister of the Interior, César Navas, today confirmed the abduction of two citizens, an unidentified man and woman, in the border region with Colombia, where three journalists were kidnapped and murdered last week.
In a press conference, Navas presented the video of the couple in which they petition the Ecuadorian president, Lenin Moreno, to aid in their release.
"Mr. President, you are being asked to please help us, to give us a hand, not to let what happened to the journalists happen to us," the man says in a recording that was shown at the press conference.
Navas said that the video came to them through "the communication channel of 'Guacho', the FARC dissident who is suspected in the kidnapping and murder of three members of a press team from the Quito newspaper El Comercio, who were kidnapped on March 26.
"We have children, we have family to go to see in Ecuador, we have nothing to do with this war," adds the kidnapped man who appears, like the woman, with a rope around his neck and hands tied.
On both sides of the couple, two armed men appear with their backs to the camera.
Although in the recording the kidnapped individual states that they are both "citizens of Ecuador", Navas notes that their names and nationalities are still unconfirmed.
The video came into the hands of the Ecuadorian government directly from the captors, unlike the previous case, in which it was delivered to a Colombian television channel.
Navas revealed that it is the first time that the "Guacho", the leader of the dissident group "Oliver Sinisterra" which has claimed responsibility for the previous kidnapping, has sent the government a proof of life video directly.
After projecting the images Navas asked the media to disseminate the video, and called for the public to help identify the kidnapped citizens and called the kidnappers "cowards" for using "human shields to blackmail the Ecuadorian people."
"They want to rob us of the peace we have enjoyed, but they will not succeed," he said.
The previous kidnapping and murder of three journalists, and the capture of the couple in question, are part of the  Ecuadorian government's struggle against drug traffickers in the border province of Esmeraldas, in northwestern Ecuador. Since the end of January, dissidents of the FARC have carried out seven attacks with explosives.
These attacks have left four soldiers dead, and three dozen wounded.