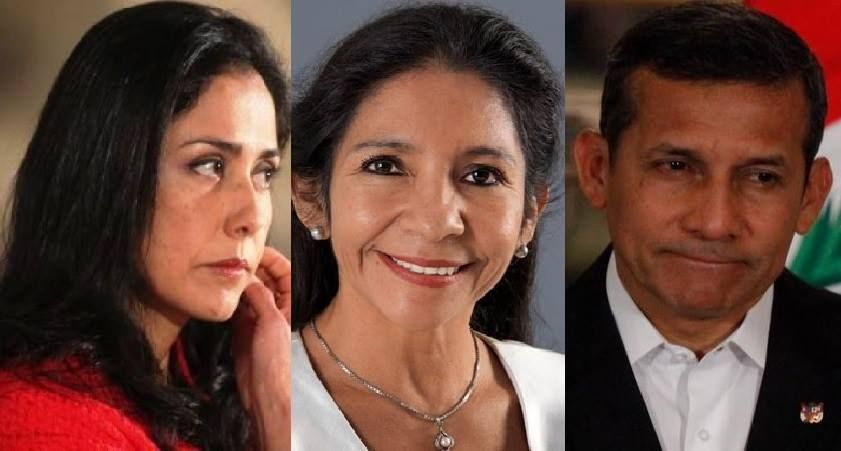 Geneva, 11 Apr (EFE) The Federal Criminal Court of Switzerland has dismissed an appeal filed by the sister of the former president of Peru Ollanta Humala to prevent the disclosure of information related to their bank accounts. Former first lady Nadine Heredia is alleged to have made the transfers.
The judicial body announced its decision today; the ruling also revealed that Ivoska Humala, who resides in Switzerland, had also attempted to hide the contents of a safe.
The Swiss justice system analyzed this case in the context of a request for judicial cooperation presented by the Peruvian authorities. The ex-president and his wife have both been under detention since last July for alleged acts of corruption.
The Peruvian justice system is investigating alleged irregular contributions from the Brazilian construction company Odebrecht, among others, to the electoral campaign of Humala's Peruvian Nationalist Party in 2006 and 2011.
According to the Federal Criminal Court, part of the money was used for the presidential campaign but was not properly declared, and another part was used for the purchase of property and other personal expenses.
In addition, it reveals that certain transfers had been made directly to the former Peruvian lady.
Ollanta Humala won a close race against current Congressional powerhouse Keiko Fujimori in 2011, in a second-round runoff election.
Ivoska Humala filed an appeal against the publication of all data relating to their accounts with the argument that the crimes being investigated in Peru are political in nature, so the obligations involved in a request for judicial cooperation would not apply in this case.
However, the Swiss Court deemed that such an argument is not relevant because the corruption offenses mentioned in the Peruvian lawsuit were not committed in the context of a real struggle for power within the Peruvian State.
From the point of view of the judges, these crimes are a direct result of the economic and financial interests of the persons involved.