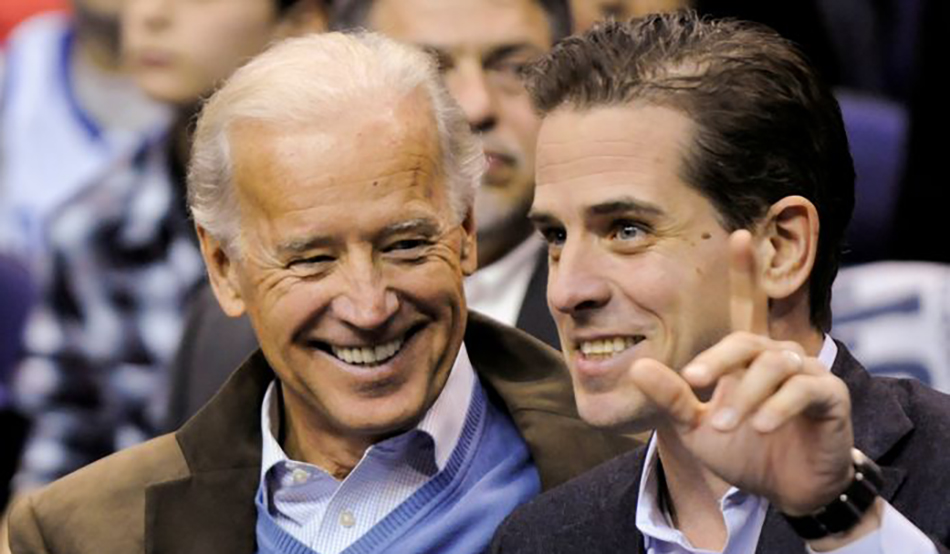 By Jeffrey Kihien
Spanish – Political clans are no strangers to the planet. They occur in many countries around the world, both in democracies and in dictatorships. The Castros in Cuba, the Kim Jongs in North Korea, the Kennedys, Clintons, and Obamas in the United States, the Lacalles in Uruguay. There are local, regional, and national clans, and their objective is to engage in active politics and defend the freedom of the citizen. This is not the case of the clans in communist dictatorships, just to clarify the scenario.
In the United States, Donald Trump has denounced some political clans, accusing them of being part of the "Deep State." These clans manipulate the government for their own direct benefit, selling their influence and buying the influence of others. Trump promised in his 2016 campaign that he would "drain the swamp" of Washington, DC, referring to political clans that act solely for personal gain and not for the benefit of the country, taking advantage of their influence and network of contacts within the state.
Trump denounced the powerful Clinton clan and defeated it, but not completely. The Clintons, along with the Obamas, began a fierce, multi-million dollar campaign to destroy Trump's presidency and remove him from the White House. With the help of bad FBI directors, they invented "RussiaGate" to bring about an impeachment trial and subsequent impeachment, which did not work for them.
The "Big Guy" and the black sheep
The Biden clan moves along less visible paths. Patriarch Joe Biden, with 50 years of active political experience in Washington, DC, was Barack Obama's vice president and now a Democratic Party candidate for the U.S. presidency. No other member of his family is a political star; however, his son Hunter Biden has been making headlines and trending on some media.
Hunter Biden is the second son of Joe Biden, an attorney who describes himself as an international lobbyist, investor, and consultant. He worked in the George W. Bush administration, which appointed him for five years as a director of the Amtrak railroad company. In May 2013, when his father was Vice President of Barack Obama, he earned a position in the U.S. Navy Reserve. Hunter was not eligible for that position, so the Navy granted him an exception exclusively for him, overlooking his age and his drug incidents. Hunter was sworn in at the White House itself, and a month later, he was expelled from this institution for cocaine use.
The drug problems are not over for Hunter, according to photos published by the New York Post. In one of them, he is shown with a crack pipe. This not-so-exemplary resume in the corporate world of energy and global investment companies was not a deterrent to Hunter getting exceptional jobs again. From 2014 to 2017, Hunter worked for Ukrainian energy firm Burisma for a salary of up to 80,000 USD per month. This contract was the subject of much attention since his father, during that period, spearheaded the Obama administration in that region, particularly in Ukraine. Joe Biden directly lobbied for the firing of prosecutor Viktor Shokin, who was investigating Burisma's owner, Mykola Zlochevsky.
The people of the United States are looking for information about Hunter on the networks as the media is not giving this case the attention it deserves. Here we are talking about the son of a potential president of the United States, Hunter himself, with drug problems, emotional and familial instability, left his computer to be repaired and forgot to pick it up within 90 days. After that time, Hunter lost ownership of the computer. It really takes little judgment to turn over a computer with personal and classified information to a stranger for repair. I don't know anyone who would dare do that, precisely because it could be compromising. I don't think Hunter has been trained for the jobs he has done, and the people of the United States must be wondering the same thing.
From the computer abandoned by Hunter, compromising photos, sex photos, photos with minors, and emails are appearing, some of them directly compromising Joe Biden, the patriarch of the family, the same one who plays at having an image of "good people" who does not raise his voice, who does not speak clearly but rather submissively and unconcerned about money.
The Chinese have their eyes on the White House
Joe Biden has stated that he never talks to Hunter about business. However, Tony Bobulinsky, a former partner of Hunter's, has stated that Hunter consulted his father about his opinion on potential business ventures. In an email, Hunter receives an offer of three million dollars to introduce political figures. Hunter himself refers to his father Joe, in another email, as "the Big Guy." The most concerning aspect of Hunter's career is that he is associated with at least one Chinese firm, whose director Ye Jianming, has very close ties to the Chinese Communist Party, according to a U.S. Senate report. The Chinese firm was more interested in gaining political influence and getting closer to the clans in power in Washington, DC, than in generating economic returns.
The world of espionage is moved by extortion, which is the training of spies. They are trained to produce material that compromises their enemies and then to manipulate them at will. Hunter, as far as we know, is not a person who is inhibited and keeps his ways. There could be a lot of material to extort from him and possibly from Patriarch Joe, who also approved of the relationship between Hunter and his daughter-in-law, the widow of his son Beau, who died of cancer.
A president of the United States controlled by the Chinese Communist Party, which possibly released the Wuhan virus, does not bode well for world peace and freedom. We will see if the incisive Trump asks Biden again about his son Hunter's career. So far, Joe Biden and the Democratic Party have avoided the issue, instead letting the corporate and globalist press defend them and deflate the scandal with misinformation.
---
Jeffrey M. Kihien-Palza is a lawyer and political analyst. He holds an LLM from American University and an MBA from Johns Hopkins University.