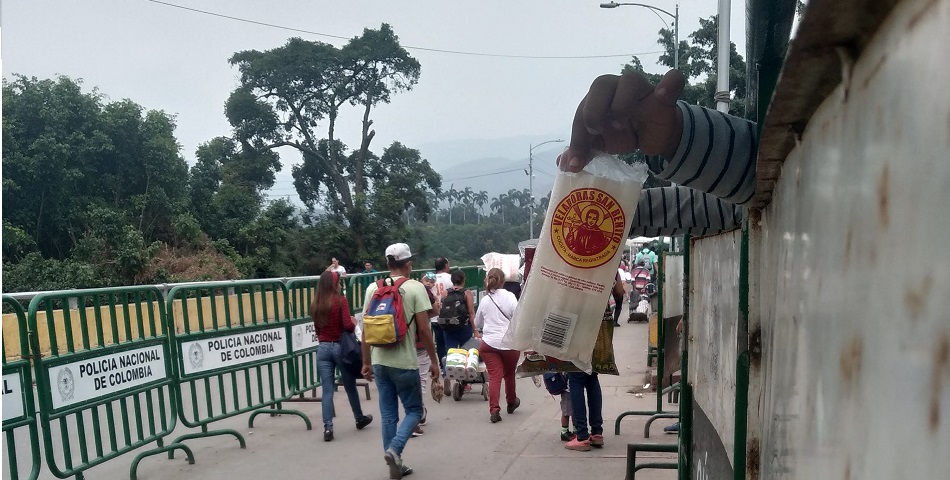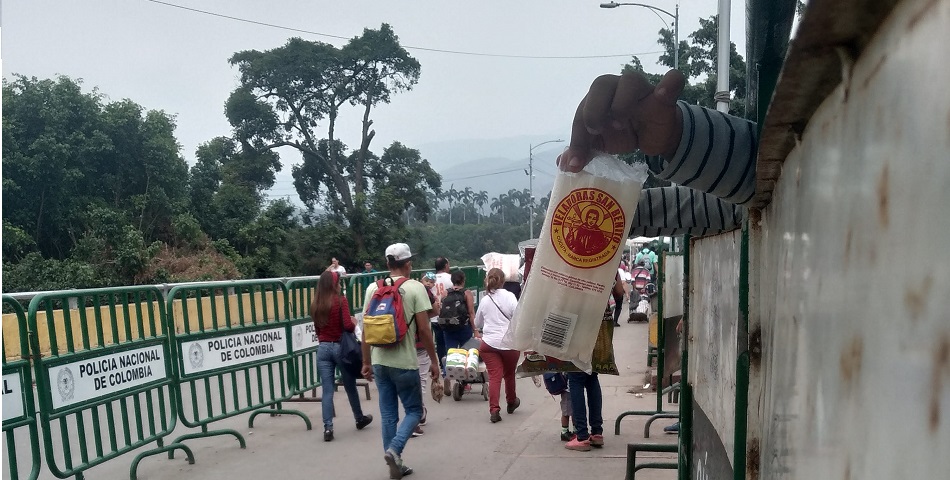 By Sukanti Bhave
"Compra velitas, no hay luz," a Venezuelan man says to me at the border between Colombia and Venezuela. Buy candles, there is no electricity".
A few days ago, the Venezuelan military started allowing pedestrians to cross the Simon Bolivar bridge after closing the border completely in February.
Vendors selling candy, cigarettes, and medicine are back on the bridge, and this time they are also selling candles, one for 500 Colombian pesos (USD $0.16).
The bridge in Cucuta is the busiest border between the two countries. With the shortage of necessities in Venezuela, residents of the border town, San Antonio de Tachira, often buy basic necessities (toilet paper, diapers, laundry detergent, etc.), from Colombian supermarkets at the border.
Jaimes Suarez and his wife have three children, including a six-month-old daughter. The couple crossed the border with their baby to buy groceries and candles in Cucuta.
"San Antonio isn't a functional city anymore. Stores are closed. Candles are sold on the black market. But they are very expensive," says Suarez.
Without electricity, they have no means of storing food or milk for the baby. Neither can they cook fresh meals.
A few years ago, the Suarez family started using an electric stove.
"Cooking gas is state managed, and we would get one cylinder every few months. It was difficult to cook sufficient meals until the next distribution of gas cylinders. The service was unreliable," he adds.
They tell me that electricity is heavily subsidized in Venezuela. However, there have been frequent power cuts since 2009.
"Caracas wasn't affected by power cuts before this year, but in many other states, we remained without electricity for three to four hours almost every day. The Venezuelan people don't believe the lies of this government. We all know that electricity outage is due to corruption and mismanagement," he concludes.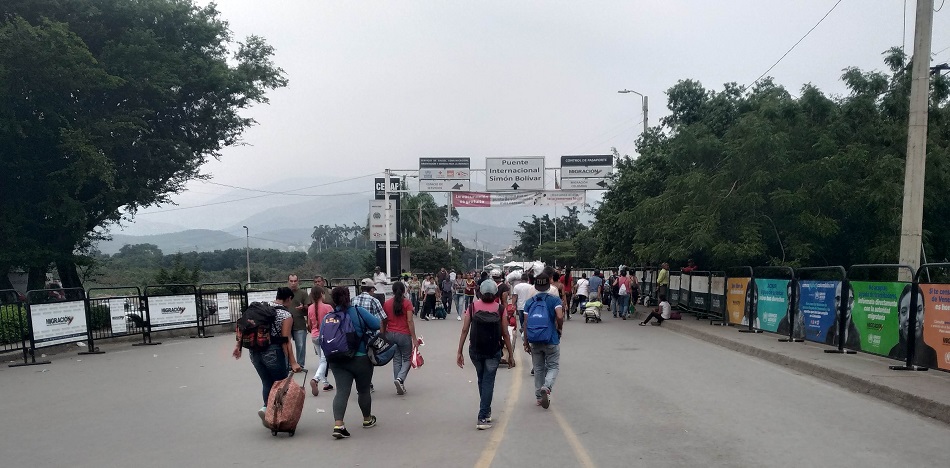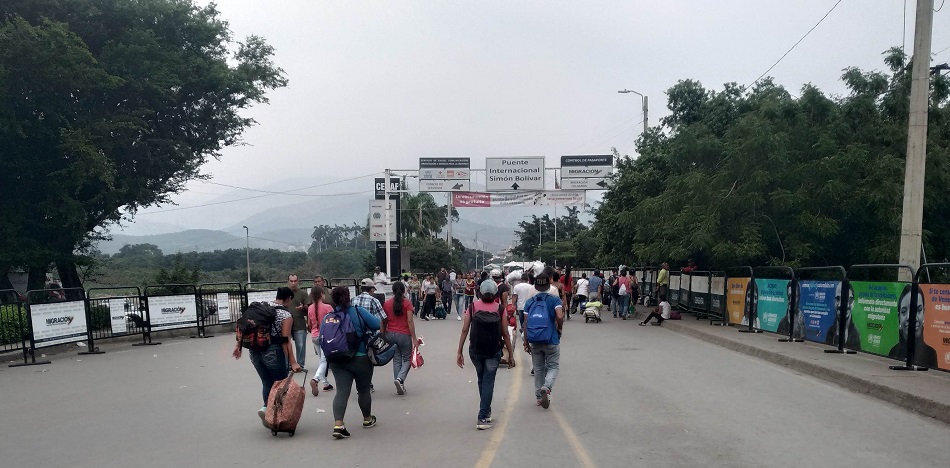 On the other side of the Simon Bolivar bridge in Cucuta, Venezuelans from the neighboring town of San Antonio de Tachira are buying candles along with their groceries and medicines. The vendors are usually Venezuelans, often from Valencia and Maracay. They buy candles and medicines from Colombian supermarkets and sell them near the border.
What did socialists use before candles?
Venezuela has faced three severe blackouts in the last month. The power outage has affected the water supply, leaving Venezuelans without clean drinking water.
The country had once had a commendable power grid compared to the other Latin American nations. In 2007, during the presidency of Hugo Chavez, around 6 private companies supplying electricity were merged with a number of state-run companies to form the National Electric Corporation (Corpoelec). The stated aim was to make electricity accessible and affordable for all citizens.
After the nationalization of the power supply, Venezuela faced two major blackouts in 2010 and 2013 each lasting nearly one week. Rolling blackouts were introduced across the country in 2010. The short supply of electricity was attributed at that time to low water levels due to drought.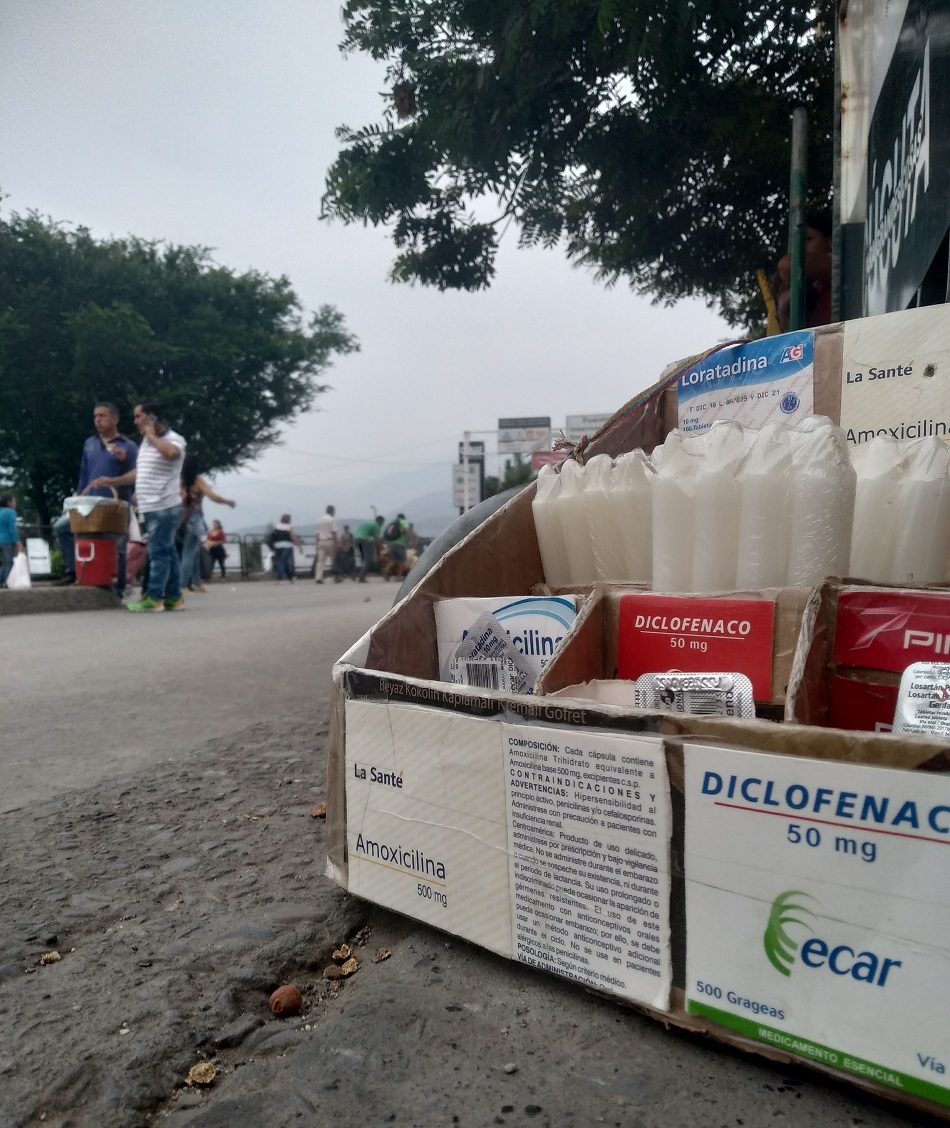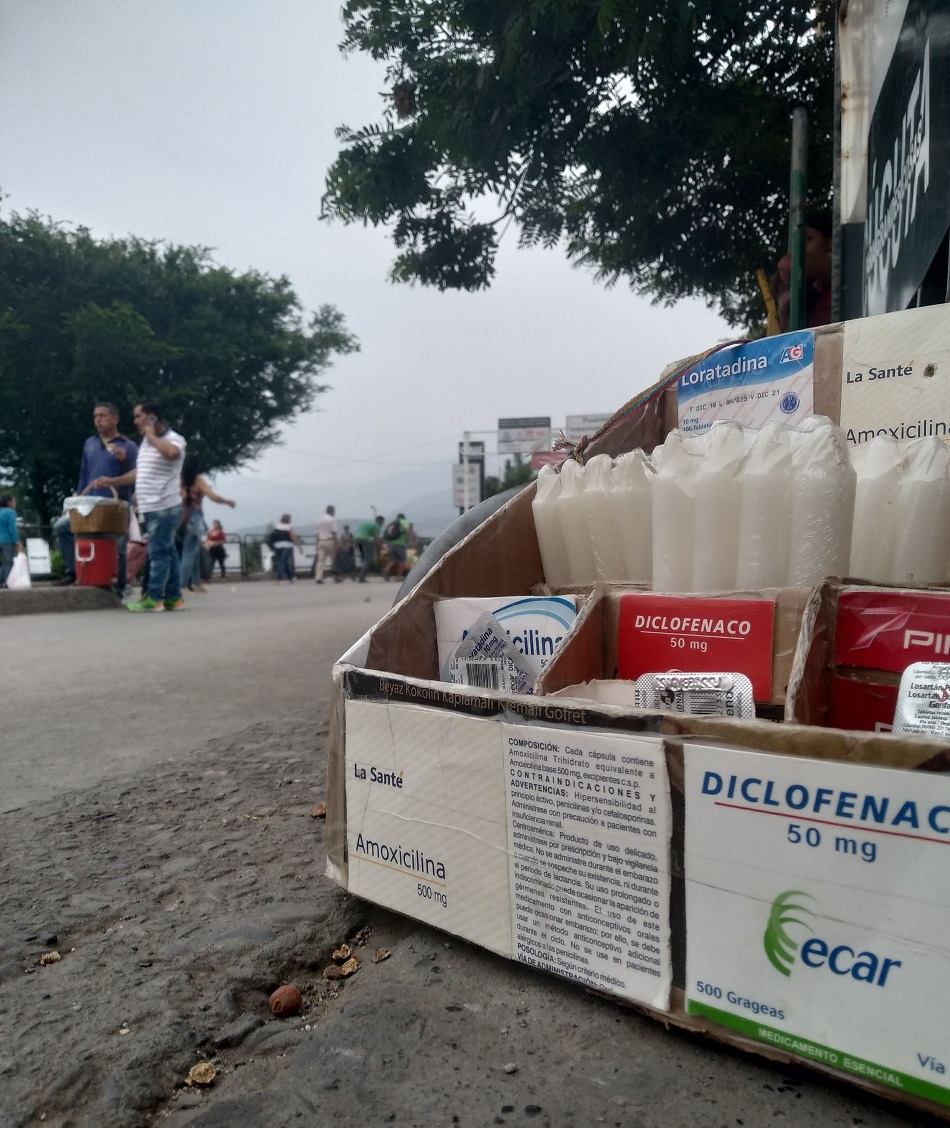 The President of Corpoelec, Luis Motta Dominguez, is also the Minister of Electricity and a general in the army. He is a cabinet minister appointed by Nicolas Maduro in 2015. Thus, the supply of electricity is nationalized, centralized, and ridden with corruption.
Dominguez, a self-described socialist, anti-imperialist, and radical Chavista, has blamed the blackout on an "act of terrorism and sabotage" on the Guri hydroelectric dam on the Caroni River in Bolivar state. The power plant at the dam generates 80% of the country's electricity supply.
Failing infrastructure is a real problem with potential solutions. However, Nicolas Maduro's government has refused to come to terms with the policy failures and lack of maintenance that have led to these frequent blackouts. Maduro has accused US imperialism, a sniper attack on the electrical system, as well as the Venezuelan opposition, and a cyberattack, for damaging the hydroelectric power plant.
Now, he has tightened military protection around the power plant.
Meanwhile, Venezuelans grapple with crumbling public transport, malnutrition, and prevalence of preventable water-borne diseases, all aggravated by the frequent blackouts.
As a result, the citizens of the country, that was once envied for its electricity generation, are now crossing the border to buy candles to light their homes.
Sukanti Bhave completed her MA degree Philosophy, Politics, and Economics from CEVRO Institute. She has worked with South Asia Students For Liberty in various roles since 2014 and is part of the advisory board at present. Currently, Bhave lives in Colombia, where she is working on assimilation of Venezuelan students in Colombian schools.