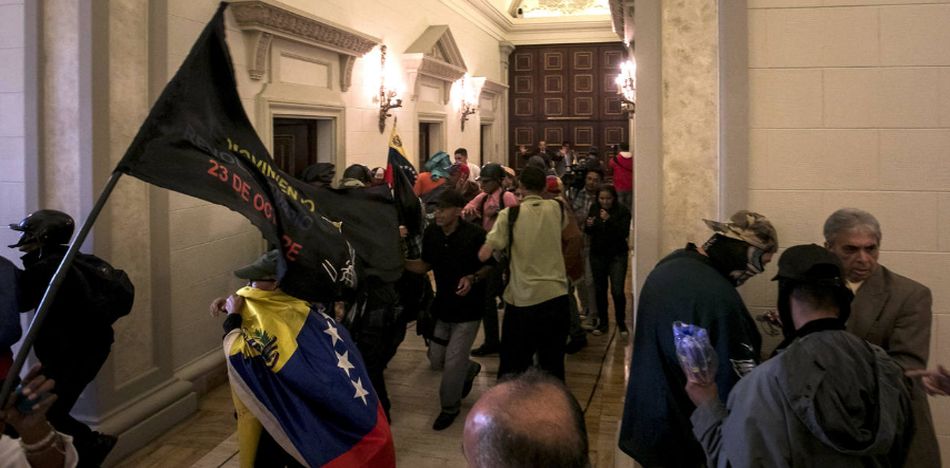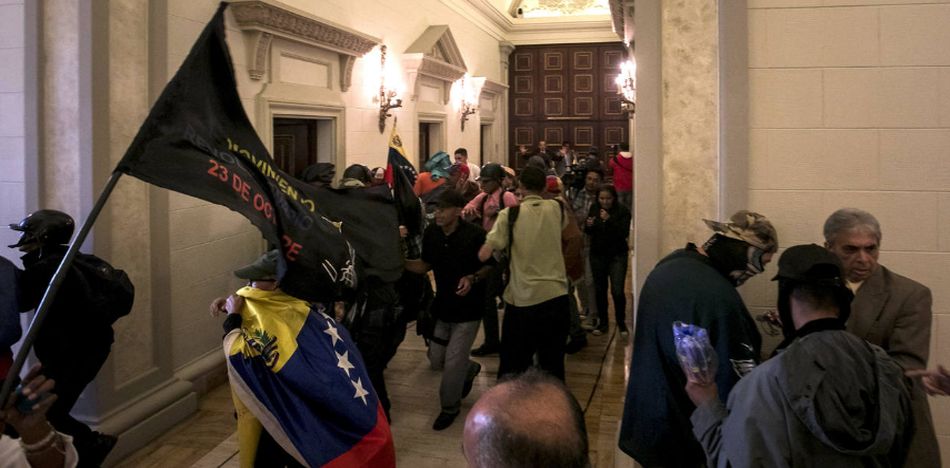 By Carlos Vecchio
EspañolThe defining characteristics of the second assault on Venezuela's National Assembly (Parliament) were aggression and violence. It was bad. But the first assault on July 5 — led by Vice President Tareck El Aissami, members of the country's executive branch and military high command — was even more serious, violent and perverse.
Members of the executive branch entered the legislative building without notifying the Assembly's authorities in order to carry out their plan in the oval room of the National Assembly, which contains the records of our nation's independence. It was a covert operation that granted entry to a group of fanatics who would later take part in the second assault. This was the very act that fostered and encouraged the second assault.
We declare that this first assault was more serious, violent and perverse because it was an attack by the executive branch against a legitimate authority in the form of the National Assembly (Parliament). The attack was treacherously premeditated, with those involved fully aware that the assault required a violation and disrespect of the National Assembly. The second assault was carried out by thugs and mercenaries, but the assault by Tarek El-Aissami, Venezuela's vice-president, was a power grab devoid of any sense of common decency, and instead demonstrated a disdain for democracy. It was also an act of disdain for the will of the people originally expressed on December 6, 2015, when the current Assembly (Parliament) members were elected by more than 14 million Venezuelans. It was done unscrupulously, and planned in the Miraflores Palace (the presidential palace). It put into practice the abhorrent phrase spoken by Maduro: "What we do not obtain through votes, we will obtain through a force of arms." It was the type of assault that could only be perpetrated by a dictator.
The official statement by Mercosur — South America's political and economic trade bloc — described the assault perfectly in stating that it "constituted a subjugation of the executive branch over another branch of government, something that is inadmissible in the framework of institutional democracy."
The democratic delegates knew how to defend against threats on the country's democracy with courage and honor. Our delegates have had to defend a role of the National Assembly, which is not written into the constitution. That is to say, they were not defending the ability to legislate, control or hold a public forum (typical parliamentary functions), but rather the most noble thing that any citizen can defend: the republic and democracy. They took their stance on July 5, the country's independence day, because Venezuela is worth defending.
Carlos Vecchio is a Venezuelan lawyer and opposition politician. He's the national coordinator of the Popular Will party.