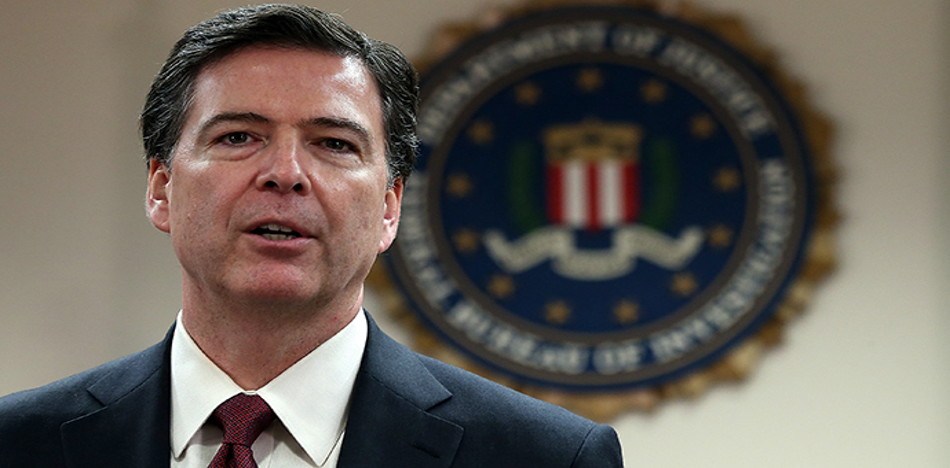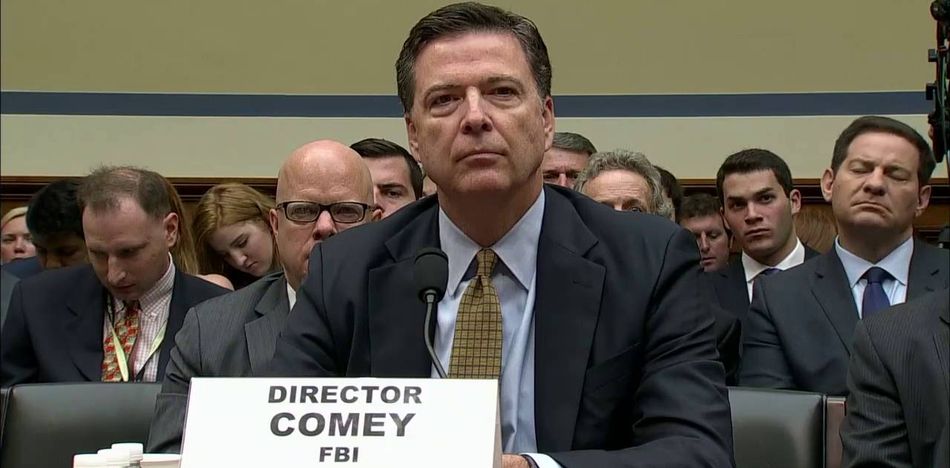 By Ben Jackson
Trump has recently come under fire from opposition celebrities and politicians for his decision to fire now former FBI director James Comey, despite the fact that many of them had criticized and called for Comey's resignation only a few months ago. Notable exemplars of this change-of-heart include New York Senator Chuck Schumer, who expressed his distrust in Comey as recently as November of 2016. "I do not have confidence in him any longer" were his exact words.
Schumer is now furiously tweeting allegations of a cover-up, and about a need for a "special prosecutor" to undermine Trump's authority on the matter. Similarly, California congresswoman Maxine Waters made an appearance on MSNBC on May 10 in which she was reminded of statements in which she stated that Comey "could not be trusted." Her response was somewhat bizarre, stating first that Trump's firing was "outrageous", and subsequently that if Clinton had won the presidency that "she should fire him". It was a very curios interview indeed, highlighting the hilarious hypocrisy of the Democratic Party's far-left.
I heard the news as many did, during the daily broadcast of The Late Show With Stephen Colbert. Upon hearing the news himself, Colbert interrupted his current segment to inform his audience. When Colbert relayed the news to his audience they erupted into unrestrained cheers, until Colbert chastised them, and went on to explain to them why the news was in fact bad news.
Predictably, he cited the linchpin argument that it had been done by Trump, and so anyone who liked the idea must be a fan of Trump. Faulty logic to say the least. The audience quickly fell in line and cheered and booed in accordance with Colbert's prompts. Nevertheless, that unrehearsed moment was transmitted live. I saw it, as did millions of others. It crystallizes the peculiarity of the left's inexplicable change in policy in a way that is difficult to forget.
As fun as it would be to simply dismiss the issue as an example of a leftist double-standard and/or hypocrisy, the issue is not quite so black and white in this case. The rational that they provide is that Trump's timing and apparent motivation had been news of Comey moving forward with an investigation into alleged collusion between Trump and the left's favorite boogeyman of the month, "election interference" courtesy of Russian hackers. This is the rationale according to Schumer and Waters at least, and I believe they are fairly representative of the opposition party at large.
The issue with the Russian boogeyman narrative, however, is that any substantial scrutiny of this rabbit hole, has yielded no evidence of its certainty. Playing devil's advocate though, I suppose one might conclude that the lack of evidence is a result of an omnipresent, Trump conspiracy to cover up all evidence of his supposed cheating during the election. In that case, the lack of evidence would itself suggest the fearsome extent of his nefarious power. Queue eye-roll.
Never mind, of course, the confirmed evidence of Clinton's own collusion and cheating as revealed in the wiki-leaked emails. In case you need a reminder, she was given debate questions by CNN employees. She colluded with Democratic Party leaders to eliminate any possibility of a Bernie Sanders primary victory; the list goes on.
A more likely conclusion as to the timing of the decision could be that Trump made it based on the advice of newly appointed Attorney General Jeff Sessions. Maybe, just maybe, the decision had not been made by Trump previously, because Sessions has only been Attorney General since February of this year, and thus had only been in a position to make such a recommendation recently.
Such a theory would be very much in line with Trump's habit of trusting his appointees and following their expert opinions. Trump has not been much of a micro-manager as president. Make no mistake, he is not an all-powerful demi-god capable of suppressing evidence against him in a day and age when nobody's private dealings seem to be safe from WikiLeaks.