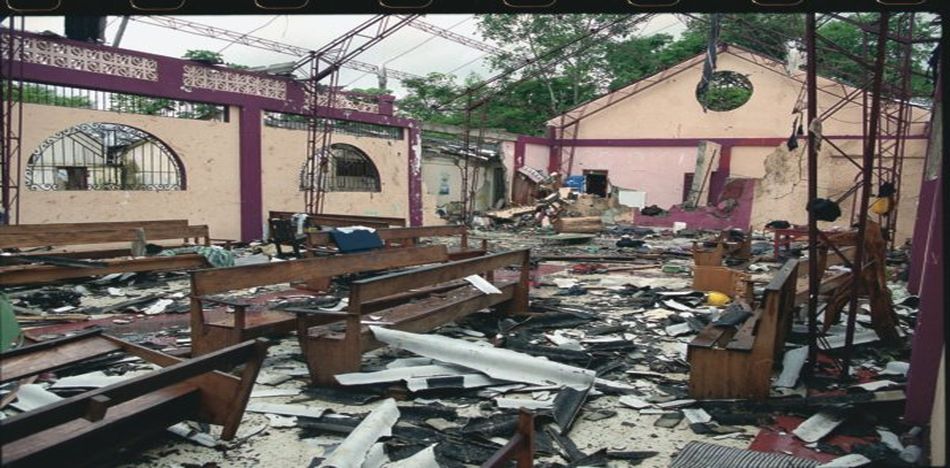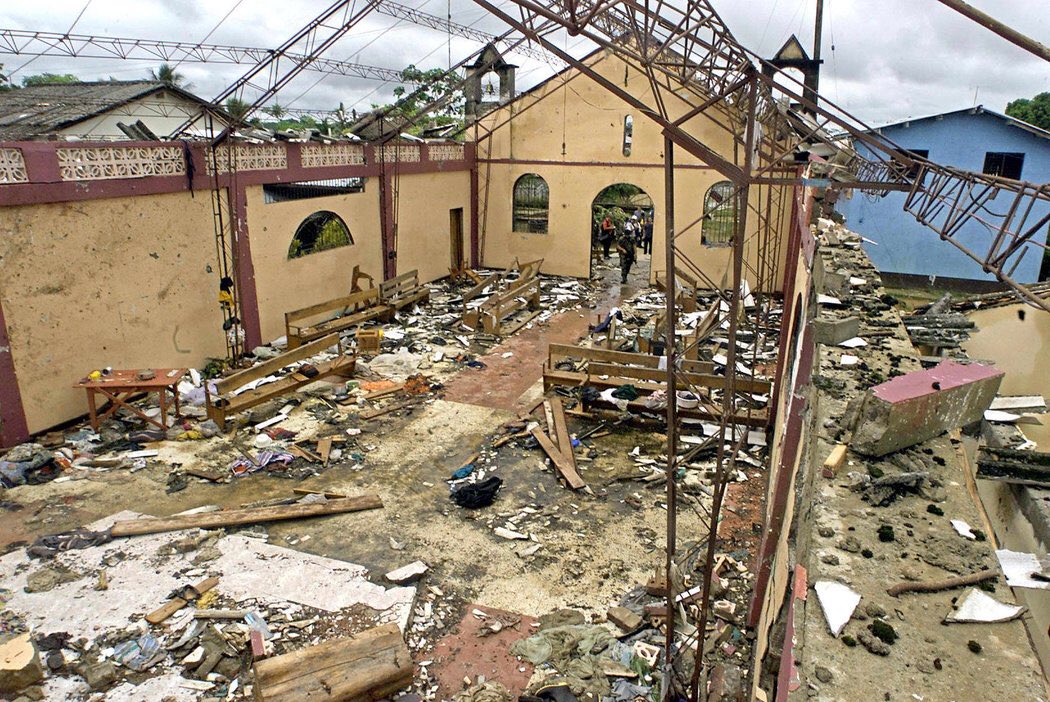 The population of the municipality of Bojayá located in the south of the country in the jungle department of Chocó, commemorates one of the worst massacres that has been witnessed in the country. After 15 years of the attack, victims of the Bojayá massacre still await truth and reparations.
On May 2, 2002, FARC guerrillas led by "Ivan Márquez" one of the main leaders of the guerrilla group and who today is a key promoter of the Santos-Farce peace agreement, attacked a paramilitary group with a cylinder bomb detonating the main church of the municipality where town inhabitants took shelter.
The 72-hour wave of terror left 119 people dead and 1,774 displaced. Those who survived entered the jungle.
The FARC publicly acknowledged firing the cylinder bomb inside the church where hundreds of people were hiding while waiting for the combat between the guerrillas and the paramilitaries to cease. The paramilitaries subsequently accepted their responsibility in the event.
In 2008, through a judicial sentence, the Colombian government was condemned administratively by the massacre of Bojayá, for not having protected the civilian population, despite the warnings made at the time by the ombudsman.
"After 15 years it has been demonstrated that in the face of this massacre there was negligence on the part of the state and institutions and today the state has not yet asked for forgiveness from the victims of this massacre," added Leyner Palacios, leader of the municipality of Bojayá.
The commemoration ceremony 15 years after the massacre will follow the same route that the victims did until arriving at the village of Bellavista, where a Eucharist will be held in homage to the dead.
Choco, an extensive department along Colombia's western Pacific coast, has been an epicenter of the armed conflict, and still counts with a strong presence of guerrilla, paramilitary, and other criminal organizations.
Source: El Espectador, RCN Radio