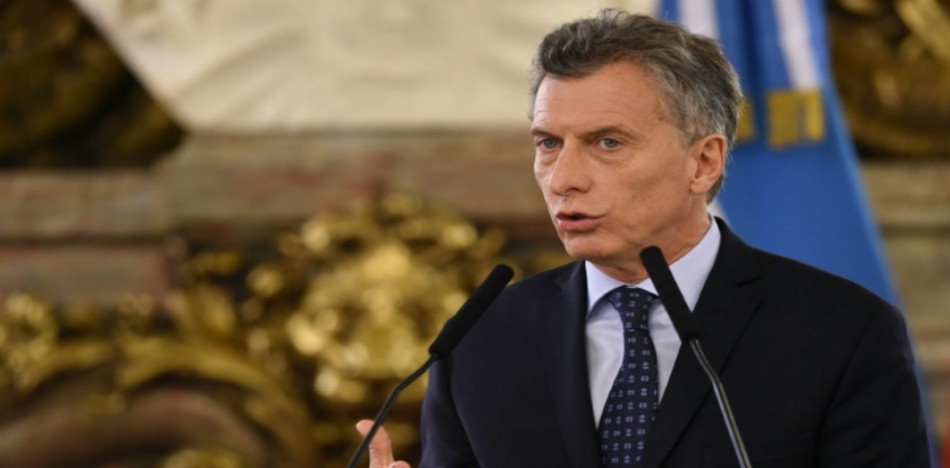 By Yigal Chazan
Argentina's economy is finally showing signs of recovery after last year's recession, but the improvements have yet to be felt by ordinary Argentinians whose patience is wearing thin. Although President Mauricio Macri's business-friendly reforms have been welcomed by investors, foreign direct investment critical for job creation has been slow in coming.
Macri supporters' euphoria at his surprise election victory in November 2015 has dampened as a spate of labour unrest over job losses and pay has hit the headlines. His popularity is dipping, with many Argentinians beginning to question his policies. The President's reform programme will be subjected to further scrutiny in mid-term Congressional elections in October. Since the legislature dominated by the Peronist opposition, his centre-right governing coalition, Cambiemos, needs to start delivering better economic news.
After twelve years of protectionism and free-spending populism under the leadership of the late Nestor Kirchner and more recently his wife, Cristina Fernández de Kirchner, the country's finances were in a parlous state when Macri, a former businessman and scion of a wealthy family, came to office.
With the country facing a balance of payments crisis, Macri immediately set about addressing his predecessors' isolationism and much-criticised stewardship of the economy. He improved relations with trading partners and foreign investors – and began tackling some of the country's persistent economic problems, in particular the high fiscal deficit, which last year stood at 4.6 per cent of GDP.
Macri slashed export taxes and removed capital and currency controls, leading to a 30 per cent devaluation of the peso. He also resolved a long-running dispute with US creditors, facilitating a return to international bond markets after a fifteen-year absence, and cut generous subsidies for basic services. At the same time, the Central Bank's independence and the integrity of the state statistics institute, INDEC, which had published questionable data for years, were restored.
Investor confidence in the new administration was underlined last April by a $16.5 billion bond sale, an emerging market record. In October, MercoPress, a regional news agency, reported the country's foreign reserves had exceeded $40 billion for the first time in three and half years, largely due to government bond issues and loans to the Central Bank, with grain exports, fuelled by the devaluation of the peso, also contributing to the rise.
But the country has found it hard to secure foreign direct investment (FDI). The government says $4 billion dollars of FDI flowed into the country in 2016, and hopes the figure will at least double this year, mainly through auctions of renewable and non-renewable energy projects. Yet this is just a fraction of the $33 billion of foreign investment announcements made in 2016.  According to Reuters, executives from international companies attending a Buenos Aires business forum in September commended Macri's attempts to open up the economy, but many said they wanted to see improved infrastructure together with more flexible labour laws and other reforms before investing.
The government is counting on FDI to help stimulate the economy, which appears to be recovering, albeit slowly, after falling into recession last year. The IMF is forecasting nearly 3 per cent growth in 2017, as Macri's reforms begin to have more positive impact. Already there are signs of improvement. Inflation – 40 per cent last year – has been slowing, with the Central Bank targeting a rate of between 12-17 per cent this year. Unemployment dropped slightly to 7.6 per cent in the fourth quarter of 2016. Tax collection last year was nearly 35 per cent up on the previous twelve months – in January it was reported that a tax amnesty programme had so far repatriated more than $80 billion of Argentinian assets held abroad. Reflecting the improving economic conditions, Moody's raised the country's credit rating from stable to positive in early March.
But the apparent upturn has yet to be felt by ordinary people, concerned about unemployment and salaries. In September the government revealed that 120,000 jobs had been lost since the start of the year. Those in work complain their spending power has been squeezed by inflation and the withdrawal of subsidies.
Social and labour unrest, the bane of Argentinian administrations, may undermine Macri's governing coalition and unnerve investors. In early March tens of thousands of members of the largest umbrella trade union, the CGT, marched through Buenos Aires in a protest against austerity measures and job cuts. It came as a two-day teachers' strike over pay delayed the start of the new school year. A one-day national action was held on April 6, the first general strike since Macri took office.
In the run-up to the October elections, the growing hardships seem to be shaking Argentinians' faith in Macri. In March, his popularity stood at 40.2 per cent, a four point drop over the previous two months. The Peronist opposition, which has faced corruption allegations and internal disputes, will draw strength from the fall in Macri's approval rating and the rising labour tensions. The President, whose coalition lacks a legislative majority in Congress, has relied on moderate opposition factions to help get his reforms through. But his political rivals may unite to frustrate attempts to pass market-friendly measures as elections draw nearer.
Macri has managed to strike deals with some unions to lower labour costs, but his negotiation skills will be further tested if industrial action widens. While the President is under pressure to begin delivering tangible economic benefits, he risks unsettling investors if he eases off a commitment to reducing the fiscal deficit. A $26 billion infrastructure spending programme – to upgrade airports, roads and railways – along with the revival of the agricultural sector is likely to create more jobs, but whether this will give Macri a pre-election boost is unclear. Although his governing coalition seems unlikely to win a majority in the upcoming elections, it will need to perform strongly in order to forge ahead with the reform programme.
*Yigal Chazan is an Associate at Alaco, a London-based business intelligence consultancy.