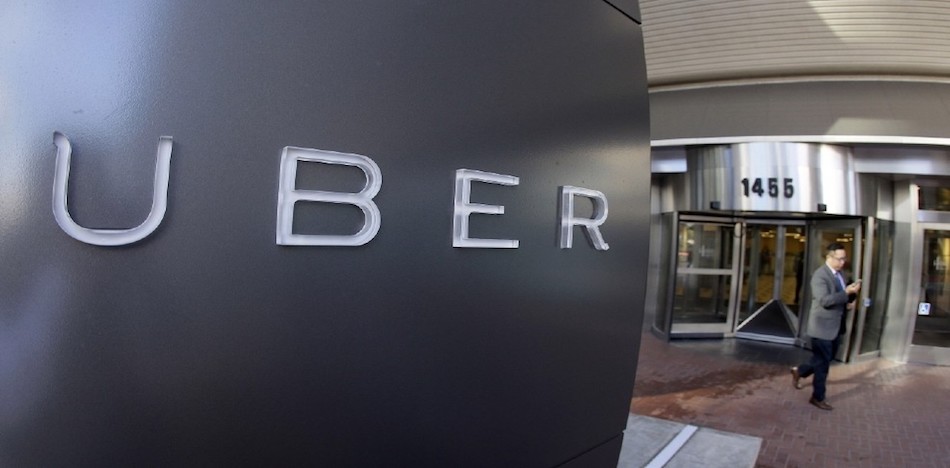 By Liz Wolfe
It's no secret that taxi unions and Uber have been in competition with each other since Uber's inception in 2009, but the battle has reached new and increasingly petty heights. New York City taxi drivers went on strike in solidarity with those affected by Trump's new immigration policy at John F. Kennedy International Airport while Uber continued serving the airport and surrounding areas. Uber even turned off surge pricing (an element of their pricing system that often comes under fire during crises) as they carried protesters, attorneys, and the press back and forth from JFK late Friday evening. 
Uber was accused of ruining the strike by continuing to run routes to JFK and the #DeleteUber social media campaign was started on Twitter. Why? To lambast the company for making the decision to increase human mobility and choice by providing uninterrupted service. The irony is clear, given that this was all a response to an immigration policy crisis that restricts human mobility and freedom of choice.
Although the intentions of the striking taxi drivers were undoubtedly good, it's unreasonable to demonize Uber or to assume that the company was focused only on profiting during a time of humanitarian crisis.
In an effort to remedy the situation and presumably save face, CEO Travis Kalanick released a letter explaining his rationale. He writes that Trump's immigration policy will hurt thousands of Uber drivers. Uber will provide three months of pro bono compensation for those affected in an effort to "mitigate some of the financial stress" that will undoubtedly come with this restrictive policy.
Kalanick also writes that he will bring these issues to President Trump when he takes part in the economic advisory group meeting in the coming weeks.
Although it's fair to condemn someone for playing a part in the Trump administration, Kalanick seems to employ the approach that having some access is better than none –– perhaps with the implicit hope of bettering some of Trump's economically foolish policies.
I don't think Kalanick's actions and beliefs fall cleanly into a pro- or anti-Trump category: it seems he understands the horrible financial impact these immigration restrictions will have on his employees while also remaining hopeful (perhaps unrealistically so) that the administration can be influenced by logic and reason. Still, it strikes me as bizarre that so many would gravitate to the counterintuitive response of boycotting Uber.
People should, of course, feel free to vote with their dollar, but in this situation, it seems that the #DeleteUber movement is just a reactionary and half-baked response to a more complex issue.
As ride-sharing becomes ever-more prominent, the comparative power of taxi unions will continue to diminish. This is certainly a tough pill to swallow for many, and if that's the motivation behind #DeleteUber – just a fizzling-over of years of tension – then participants should be honest about it. But if people are genuinely concerned about increasing human mobility, they should think twice about whether Uber is the true root of evil in this situation.
All businesses want to profit. The slimier ones choose to do that by cozying up to those in charge or cutting corners and false advertising. It's shortsighted, though, to see all profits as bad or all business decisions as slimy.
Uber has undoubtedly made my life easier. Getting from place to place is cheaper and following along with the route gives me a sense of safety. Best of all, there's nothing more comforting than knowing I don't have to wait alone outside to hail a taxi in an unsafe neighborhood after a late night out. Uber makes transportation cheaper, easier, and safer, and yes, Uber certainly provides intense competition to the long-unchallenged monopoly of taxi companies.
I don't fault Uber for continuing to serve JFK Airport during this time of need. It enabled protesters to turn out in astounding numbers and attorneys to be connected with those in need. It certainly harmed the message the taxi union was trying to convey but, in doing so, connected many people and allowed the same message to be communicated in an even bigger way––that we, as Americans, value freedom of movement and seek to protect it at all costs. 
Liz Wolfe is a Young Voices advocate and recent graduate of the College of William & Mary. This article was originally published on FEE.org. Read the original article.