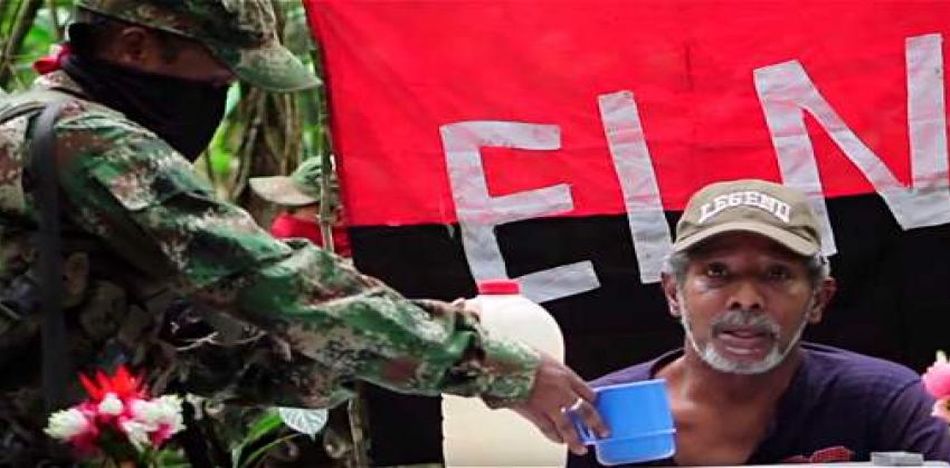 Former Colombian congressman Odin Sanchez was liberated this Thursday February 2nd at around 10am (local time) by the ELN guerrilla group, after the government was forced to pay a ransom. The exact place where he was liberated is unknown; however, it is known that it was somewhere in the jungle in the department of Choco.
The subversive group stated that the former congressman would be delivered to a humanitarian commission of the International Red Cross near the Baudo River.
On Thursday February 2nd, the ELN guerrilla had assured that they would release former congressman Odin Sanchez.
The victim had been kept captive for around ten months. He had been exchanged in April 2016 for his brother Patrocionio, who had initially been kidnapped by the guerrilla.
Prior to his release, Odin Sanchez thanked all of the people who had been putting pressure on the government, as well as the ELN for releasing him.
The former congressmen is currently in Quibdo, the capital of Choco, with a commission composed of a representative of each of the six countries that served as guarantors during the Santos-ELN negotiations.
Odin Sanchez's release was one of president Juan Manuel Santos' requirements to negotiate. On Tuesday, February 7th, the ELN is expected to initiate the formal phase of peace talks.
However, a few days ago the subversive group kidnapped a soldier known as Fredy Moreno. He has been missing since January 27.
The ELN's eastern front admitted that the soldier  in question had been captured on January 24th, allegedly because he had been on a spying mission in Arauca, along the Colombian-Venezuelan border.
Source: RCN