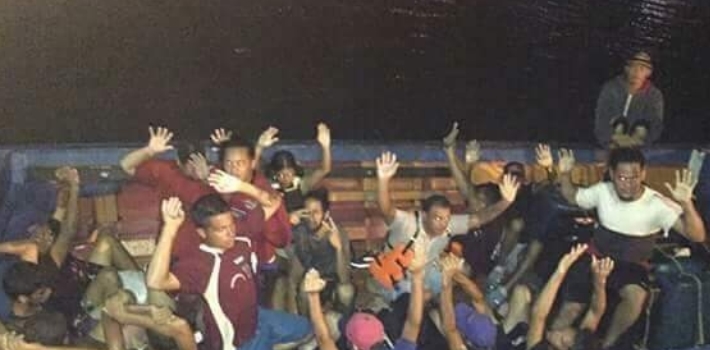 By Karina Martín
The Curacao Coast Guard detained 20 Venezuelans who were trying to reach the island by raft this Saturday, August 6.
According to local media, the boat was detected by radar six miles from the island, making authorities suspicious.
Authorities intercepted the boat, finding one Colombian citizen and 20 Venezuelans, all of whom were arrested.
They reportedly wanted to reach land with the intention of fleeing the economic, political and social crisis currently facing Venezuela. The country has the highest inflation in the world, and the lowest wages in the region.
This is not the first time Venezuelans have tried to illegally leave the country through illegal means. On March 29, a corpse was found on Baby Beach in San Nicolas. Later, a Venezuelan who tried to illegally enter Aruba aboard a raft was found by authorities.
On June 29, 2015, three Venezuelan students illegally entered Trinidad and Tobago using the same method.
On May 9, the government of Curacao said it was preparing to receive possible Venezuelan refugees; it also announced that if Venezuelans came in mass migration that it would not have the capacity to help them all.
Sources: La Patilla; Noticias Curazao