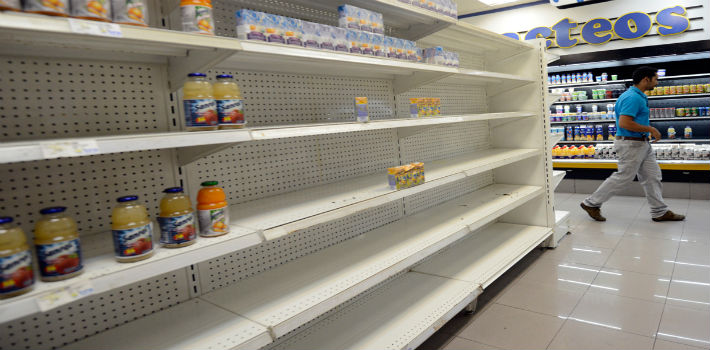 By Ysol Delgado
EspañolSince last April, President of Venezuela Nicolás Maduro has been working on a new strategy for distributing food, which has resulted in a notable increase in protests nationwide. The outline is named the Local Committee of Supply and Production, better known by its Spanish acronym CLAP.
What is CLAP? 
According to Maduro, CLAP would be a new way of organizing food distribution in partnership with the Ministry of Food, delivering regulated products house by house.
This system has been questioned by businessmen and other voices of the political opposition, who consider the national government's method discriminatory.
Also, political leaders say that instead of solving the food problem, it will only exacerbate it.
Authorities said the process is being developed with the goal of bringing people food as well as of articulating all the components of the distribution methods, which must be able to serve the population in a comprehensive way. Some worry the execution may not go so smoothly.
"If everyone gets food, that's great," a member of CLAP told the newspaper El Nacional for an extensive report about the issue. "But if we have to prioritize certain people, we will prioritize."
However, Stalin González — the official for the party Alianza Bravo Pueblo — said through his Twitter that this Friday, "these games have become a form of discrimination."
Though the ruling party and the opposition are faced with figuring out this new measure, which consists of selling bags of food to houses throughout the country, the columnist of the pro-government newspaper Aporrea José Gregorio Zambrano wrote in a recent article about CLAP. He added that this policy will ensure, "hunger for today and also for tomorrow."
Recently, the National Assembly debated the approval of an accord that would fight CLAP.
"CLAP is politicizing hunger of the people and it is doomed to fail, as all of the adminstration's policies are," legislator Julio Borges said at the start of the debate.