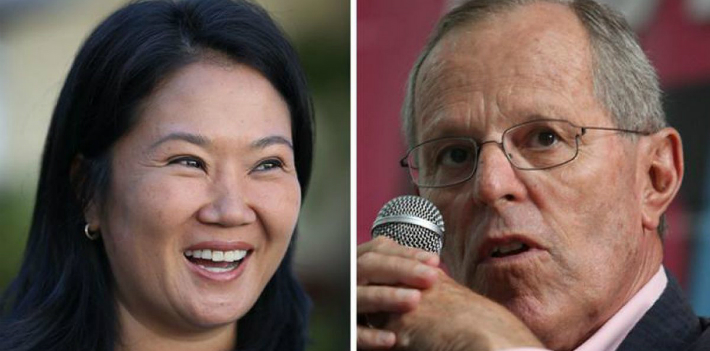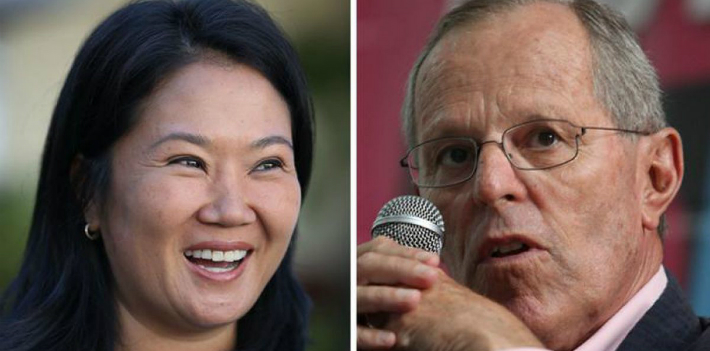 EspañolBy Manuel Ferreyros
October, 3 1938: a boy named Pedro Pablo is born in the Amazonian town of Iquitos, Peru, to a family of European immigrants. His mother, Madeleine, is an arts and music teacher of Swiss and French descent. His father, a Polish immigrant, is a physician treating tropical disease in the poorer regions of an underdeveloped country.
Pedro Pablo would later attend one of the most prestigious private schools in Peru before studying economics at Oxford and Princeton.
Fast forward to 2016. Pedro Pablo Kuczynski, now a respected economist and experienced liberal politician, appears to be Peru's elected president. Kuczynski (or PPK, as he is widely known) seems to have defeated favorite Keiko Fujimori, daughter of the incarcerated populist and strongman Alberto Fujimori.
Keiko Fujimori lacked any major credentials aside from two terms as congresswoman, and her reputation was tarnished by ties to corruption, drug trafficking and money laundering scandals. Still, she is immensely popular. One week before the elections, Fujimori had a comfortable lead in the polls but, surprisingly, this lead evaporated in a matter of days.
This may sound like a story of democratic and liberal ideals defeating populism and moving away from corrupt politics. However, that story would be incomplete.
Let's go back to 1938. On July 28 (coincidentally, also the anniversary of Peru's independence), Alberto Kenya Fujimori was born to first generation Japanese immigrants. 52 years later, in 1990, university dean Alberto Fujimori, a dark horse presidential candidate, defeated renowned liberal novelist Mario Vargas Llosa in an astounding upset against the political establishment (as the reader can see, Peruvian voters have a penchant for turning the political tables at the last minute). Fujimori's daughter, Keiko, was 15 years old at the time.
Alberto Fujimori inherited a country besieged by terrorism, where socialist policies had devastated the economy during two decades. Fujimori won the election by promising not to implement major economic reforms. Yet in his first five-year term he did precisely that: he turned Peru's economy right-side up, defeated terrorism and gathered unprecedented popular support.
His heavy-handed government, however, also demolished the independence and integrity of every other governmental institution. Opposition congressmen were literally bought over to his side with public money. So was the vast majority of the media.
Fujimori's government committed appalling human rights violations, such as mass forced sterilizations and targeted killings. It also built ties with criminals and corrupt figures. In 1996, 170 kilograms of cocaine were found as they were transported in the presidential airplane.
In 2001, 11 years after he assumed power, Fujimori was ousted from the presidency once his regime's corruption was forcefully uncovered and the ensuing public outcry became uncontainable. He fled the country to Japan, where he was also a citizen, and renounced the presidency via fax. Keiko Fujimori was 26 years old and, due to her parents' divorce, had been her father's First Lady for six years.
Alberto Fujimori has been tried and convicted of charges of corruption and human-rights violations. He was found responsible for creating his government's death squads, bribing the media and congressmen and other major crimes of corruption. Yet his popularity is still enormous.
In fact, Fujimorismo is such a strong political movement that 41-year-old Keiko is a major political figure. She is probably uncontested as the most powerful woman in the country. Her movement has gathered support across Peru. To a large degree, this is due to Peruvians' customary disenchantment with the political establishment and their dissatisfaction with the current government. Keiko's large-scale campaign has also been extremely long-winded.
In the first round of this year's election, she gathered around 40% of the total valid votes while her party, Popular Force, secured over half of the seats in Peru's Congress. For the second round, she only needed an additional 10% to win the presidency. Needless to say, she was regarded by many as the probable winner.
But while Fujimorismo remains strong, Anti-Fujimorismo is just as powerful. Essentially, Peru's population is divided straight down the middle between those sympathetic towards Fujimori's strong-handed, populist, authoritarian regime, and those who condemn his legacy of human rights abuses and corruption. Anti-Fujimori sentiments run across the political spectrum, most of the media, and a great part of Peru's population.
To be more precise, the country seems to be divided around 49.5% in favour of Fujimorismo and 50.5% against it. According to exit polls and the initial ballot counts, PPK achieved a very narrow victory in the second round of Peru's presidential elections.
It might strike the reader as unusual that the greater portion of an op-ed about Peru's newly elected leader is not about him (PPK), but rather about the election's potential loser (Keiko). However, PPK's possible victory hardly points to a triumphal candidacy. Rather, Anti-Fujimorismo appears to have triumphed.
PPK's campaign has been widely regarded as clumsy and inept. Moreover, he is a dreadful candidate. He is old, uncharismatic, and prone to the political faux-pas and to flip-flopping on major issues. PPK has a better grasp of the English language than of Spanish. In fact, he was an American citizen until he was forced to renounce his citizenship in order to appease anti-American sentiments. Next to no one in Peru knows how to spell his last name. A victory for PPK was, on paper, an immense improbability.
And the candidate stumbled through the first round of elections almost by chance, coming in second place as many voters supported him just in order to exclude Verónika Mendoza, a left-wing candidate, from the second round. Now, PPK seems to have won the presidency after a mediocre campaign after an Anti-Fujimorista movement arose spontaneously and became widespread at the last minute, with massive protests against Keiko Fujimori taking place with explicit support from left and right-wing political figures.
A large part of PPK's voters have no sympathy for him or his proposed policies, but they loathe Fujimori's legacy. Essentially, PPK stood in the right place at the right time, and now he is apparently the elected president of Peru.
Fujimori's forces, however, control over half of the Congress while PPK's party, a newly formed and patched-together movement, controls less than 20% of seats. The outlook is unclear: Peru's fiscally responsible economic policy seems secure and the populism of the 90's seems kept at bay. However, PPK can look forward to a difficult government, uncertain support from Congress, and exacerbated political division across the country.
This leaves Peru at a crossroads. Fujimorismo seems to be as strong as ever and is unlikely to disappear anytime soon. If PPK indeed wins, Peru will have elected a president with credentials that are difficult to match, but whose capacity for leadership is yet to be shown. PPK will have to ally himself with the defeated party or he will not govern at all.
A successful government during the next 5 years could define the success of Peru's economic model and maintain the country's development on track. However, if PPK fails to deliver a sturdy presidency, the anti-establishment sentiment could grow and his capacity to govern could rapidly crumble, favoring the left and populist sectors.
All of this rests in the hands of an experienced businessman who is nevertheless an unwieldy politician. Peru can now only hope that, with his years in government, his college degrees, and his possibly over-hyped personal competence, he might just pull through.
Manuel Ferreyros is a Peruvian lawyer graduated from the Universidad Católica del Perú and works as a partner at the law firm Rebaza, Alcázar & De Las Casas.