By Maya León
Several governments in Latin America are washing their hands in front of the Zika epidemic, telling women not to get pregnant instead of offering all possible measures to combat the spread of the disease.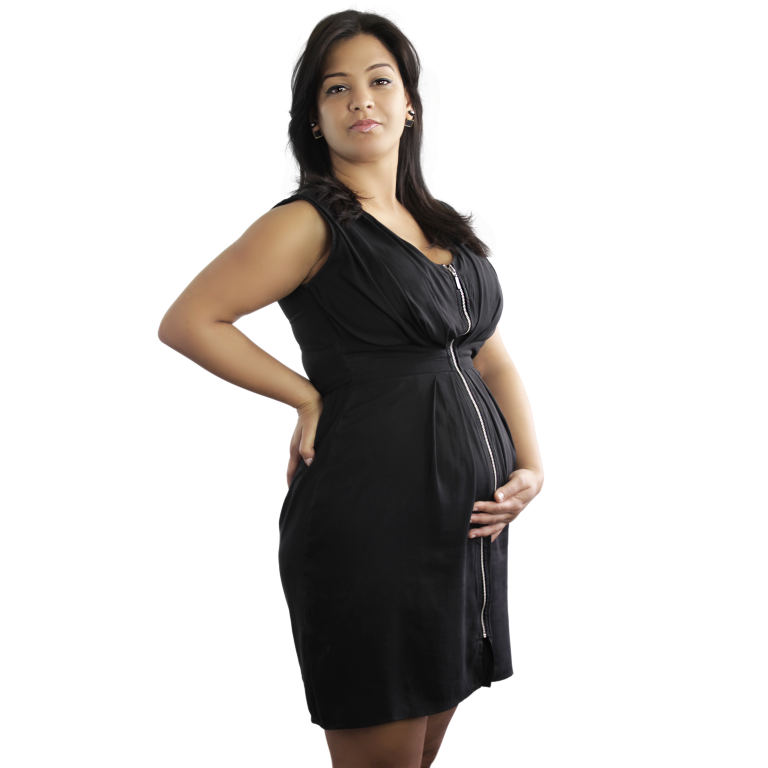 As we know, the World Health Organization (WHO) declared the Zika virus health emergency due to its expansion in Latin America.
Zika is mosquito-borne, with symptoms similar to those of dengue. They include fever, rash, conjunctivitis, malaise, joint pain, and headaches, which usually last several days. In addition, Zika seems to be related to neurological diseases in adults and newborns.
The latest report from the WHO has confirmed the presence of Zika in 39 countries. One of the most affected is Brazil, where there are an estimated half million cases.
Brazil has also seen a dramatic increase in births of children with microcephaly. Consistent microcephaly is an insufficient development of the skull, often accompanied by cerebral atrophy.
On a personal level, this scenario is troubling me since I am in my third month of pregnancy and I live in Venezuela, an area at risk.
However, as a woman, the response of the authorities in the countries concerned worries me even more. We are facing a delicate moment not only in terms of controlling the epidemic, but also when it comes to guaranteeing sexual and reproductive rights in Latin America.
It is hard to believe that countries like El Salvador, Ecuador, Jamaica, Honduras, Dominican Republic, and Colombia are simply urging women not to become pregnant as a solution to the problem of births with microcephaly.
The truth is that, although women have the right to decide if we have children or not, more than half of all pregnancies are unplanned.
[adrotate group="7″]This is particularly the case among indigenous people and those living in poverty or rural areas, where sex education is conspicuously absent.
In Venezuela, there is a shortage of contraceptives and in other countries they are expensive or difficult to access.
In short, family planning is not available to all.
Moreover, pregnancies as a result of rape are common in the region and the causes are obvious.
We only need to see some examples. As denounced by Amnesty International, countries like El Salvador implement their legislation to combat violence against women poorly. The Dominican Republic does not even legislates on the matter. In Nicaragua, the legal framework has become weaker.
The risk is extended.
Telling women not to become pregnant is useless if these calls are not accompanied with specific public policies to grant all women and girls genuinely the tools they need for their sexual and reproductive matters.
Governments must take immediate action to ensure the human rights of women and girls to health services, education, information, so all of us can freely decide whether to have children or not, without any barrier, such as the permit of a man.
Similarly, education for men has to be achieved, for example, the use of condoms; make greater efforts to prevent sexual violence and ensure that victims can have all the alternatives available for such cases.
The current Zika epidemic lays bare the backwardness of the continent's sexual and reproductive rights and urgently makes a radical change in matter.
As the spokeswoman of the Office of the United Nations (UN) for Human Rights Council, Cecile Pouilly, said "How can these countries ask women to avoid pregnancy, but not offer them … the possibility of preventing pregnancy?"
To fight Zika, governments shouldn't wash their hands and tell women not to become pregnant. What the authorities have to do is accommodate all possible measures to combat the spread of the disease, including awareness campaigns on how to control mosquitoes that transmit it.
In Venezuela, there is a shortage of contraceptives and in other countries they are expensive or difficult to access.
Also, governments should promote services that guarantee access to information and sexual education.
Health care should be comprehensive and affordable, and there should be no discrimination in offering health services. Similarly, the lack of access to water is a problem that must be fought, as the vital fluid reservoirs are a playback platform for said insects.
Necessary treatment to those suffering from Zika must be provided. This includes medical services for pregnant women who become infected, so they are the ones to decide what to do with their bodies in line with UN recommendations, which include abortion.
In Venezuela alone, the Network of Doctors for Health identified 150 pregnant women who already carry the virus. However, this figure could be much higher.
In the country, the reagents to detect Zika are not available in laboratories, hospitals, or clinics. I went to several health centers and there is no way to know if I had the disease at the beginning of my pregnancy.
Maya León is Amnesty International's national movement manager for Venezuela. Follow her @mayaleonrusso.