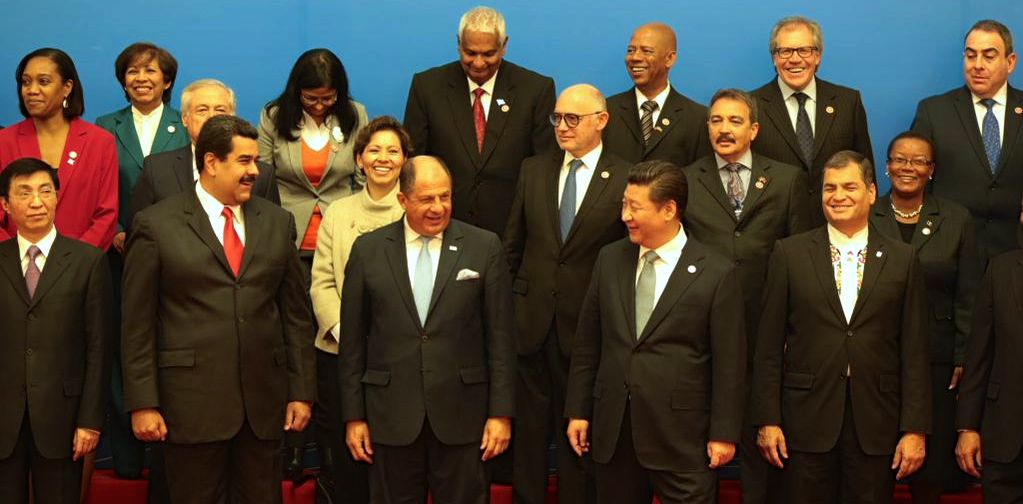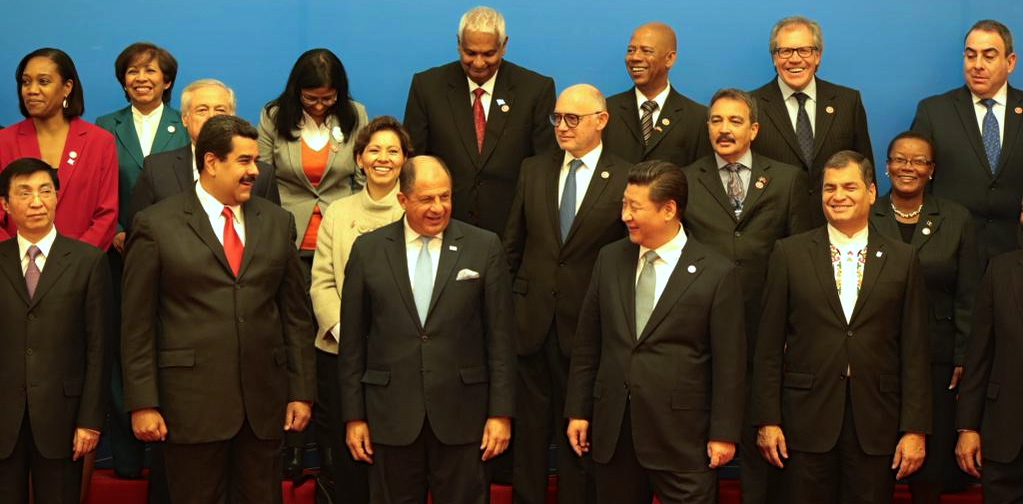 Español By Anton Edmunds
While many look at the China-CELAC forum as an event that will strengthen cooperation and deepen ties between China and the countries of Latin America and the Caribbean, the results of this meeting may be starkly different than what is being envisioned.
While committing to doubling trade with the region to over US$500 billion and providing economic lifelines to Venezuela and Ecuador in loans are nothing to scoff at, the reality may well be that China is in search of something more. The Asian nation could be looking for a mechanism under which to coordinate the over 150 bilateral agreements it has signed with countries in the region, and advance a China-Regional agenda versus trying to manage disparate requests for support.
In some respects, China may be pursuing the same path taken by major powers in assuming that the region can be dealt with as a bloc. As to whether a China-CELAC mechanism can serve to do this while other frameworks have failed is uncertain, especially considering how fragmented the countries of Latin America and the Caribbean are in terms of their economic, social, and political agendas.
That said, supporting an effort to stand up institutions within CELAC is likely to be a cheaper proposition than trying to handle multiple parties increasingly approaching with hat in hand. Interestingly, a China-CELAC arrangement may well add a level of complexity to the already overlapping agendas of the alphabet-soup entities established to advance cooperation within and outside of the hemisphere.
Gone are the days of China's largesse through grants and free stadiums.
The ability of smaller countries, such as those within Central America and the Caribbean, to finance active engagement within China-CELAC institutions, while managing existing obligations, will be interesting.
Fundamentally for Latin America and the Caribbean, gone are the days of China's largesse through grants and free stadiums. The new China is a slowing economy whose leaders will be primarily focused on domestic economic growth and employment in 2015 and beyond.
While a more mature relationship with the larger regional economies will continue to center around market access for Chinese goods and services, and the sourcing of raw materials for China's domestic market, there should be concern by smaller economies in Central America and the Caribbean as to their futures.
There is a sense that the smaller regional economies will be relegated to the sidelines, unless they serve some particularly strategic interest. Logistics hubs and fossil fuel producing countries stand out as those that justify interest.
Sadly for smaller economies, the relationships of the future will mirror those which currently exist with the United States. Sporadic initiatives and piecemeal engagement are likely the best Latin America can expect.
There is a sense that the smaller regional economies will be relegated to the sidelines.
Ultimately, it is a key plank of China's political agenda, which is to be active within this hemisphere, that will guarantee a certain level of presence. While the bulwark against Taiwan's influence may no longer be needed, Chinese interests align with some regional countries in a common desire to try to keep the United States in check.
Active US engagement in Asia through trade agreements that exclude Beijing, and a military presence in support of traditional allies, clearly irritates China. As a result, China, as an economic power, is willing to flex some muscle in the hemisphere, while the United States struggles with domestic problems, a fractured political system, and foreign policy flashpoints in the Middle East.
China's involvement may indeed go beyond economics and rest in the political realm, as the country's firm position on non-interference from the West in internal matters does have a certain regional appeal.
Anton Edmunds is an emerging-markets expert and corporate consultant. He comments on Caribbean issues at the blog On the Caribbean and can be reached via email at [email protected] and on Twitter @theedmundsgroup.
Edited by Guillermo Jimenez.