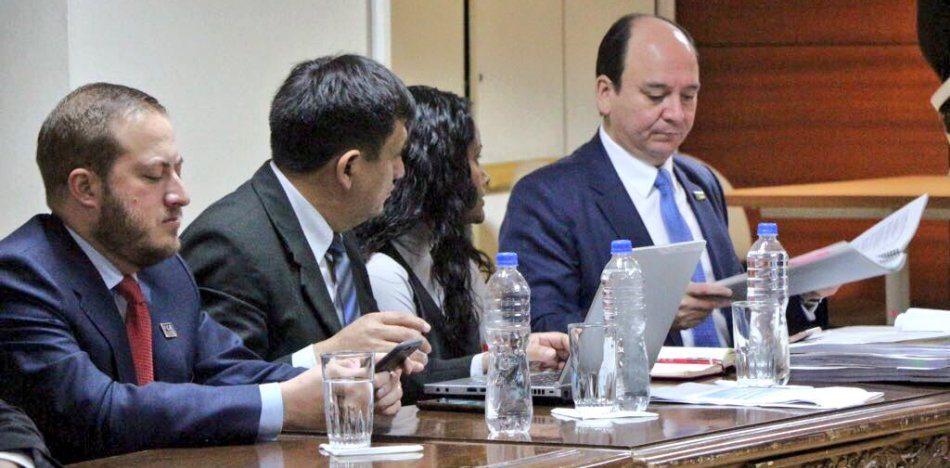 EspañolEcuador's Supreme Court has accepted a request from the Attorney General's office that Vice President Jorge Glas be placed in preventative detention during further investigations into a bribe scandal. Glas allegedly accepted millions of dollars in campaign donations from the Brazilian construction company Odebrecht with the promise of granting it future building contracts.
The Attorney General's office requested his arrest during a review hearing, making the argument that precautions should be taken to ensure Glas does not leave the country or affect the investigation in other ways. Glas' uncle Ricardo Rivera, who allegedly assisted in the transfer of funds, was also placed under house arrest.
Glas was taken into custody on October 2 at 9 p.m. local time, removed from his home in Guayaquil and transported to a jail in the capital of Quito. Officials argued that the situation called for more than house arrest, as that would create a risk for potential escape. Attorney General Carlos Baca Mancheno explained through a tweet that his office justified the new measure for preventative detention after "finding new elements of conviction in the investigation of illicit association."
Additionally, the court ruled that Glas is banned from transferring ownership of his property, while also retaining his bank accounts. It allowed Rivera to be sent to a hospital due to his precarious health and old age.
Last Friday, Glas said that he would not resign or flee the country, that he would face the judicial process before him and that he was "innocent and the victim of a plot."
"I prefer to go to jail despite my innocence than to flee like a coward avoiding responsibility for the crimes I am accused of," Glas said.
Though still in office as an elected politician, Glas was relieved of his duties by President Lenin Moreno following an open criticism of Moreno's leadership abilities that in turn aligned him with former President Rafael Correa, for whom he also served as Vice President.
Source: El Universo