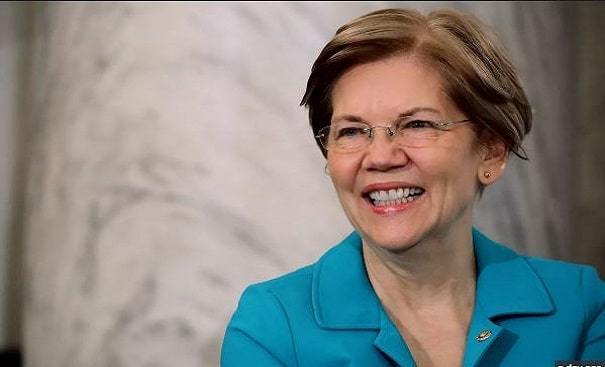 10:59PM  Warren: "A $50 a semester commuter college was the little slice of government that gave me an opportunity."
10:57PM  Booker looks like an unhinged madman on a national stage…look for his campaign to continue to further fade away.
10:55PM  Castro: Probably the biggest dud of the debate…made virtually no impact. Claims in 2020, "we will say adios to Donald Trump."
10:52PM  Inslee: "we can save, literally, life on this planet"…with my climate change plan. Furthermore, he castigates the rest of the field for not making climate change their "number one priority."
10:50PM  Already on to closing statements.
10:44PM  Delaney: "I guess there's always a first"…when queried about the possibility of a president facing criminal charges after leaving office.
10:42PM  What's the biggest threat?: a mixture of Russia, China, Donald Trump, nuclear proliferation, and climate change.
10:41PM  Gabbard and Ryan scrap…the Taliban didn't fly planes into our buildings.
10:40PM  Trump revels in technical glitches on NBC's end, as candidates are clearly getting antsy and trying to get their final shots in.
10:36PM  DeBlasio, in a strikingly personal reflection, notes that he understands the plight of American servicemen, because his father served in the Pacific in World War 2, had half his leg blown off, came back with physical and emotional scars, and ultimately took his own life.
10:35PM  On the issue of "responsibility to protect" Beto says that the US does have this responsibility, but must form a coalition of allies. Beto attacks Trump for embracing dictators and strongmen, but has little to say about other candidates who have close alliances with Latin American dictators, like Bill DeBlasio and Bernie Sanders.
10:32PM  Gabbard further explains/apologizes for her past positions on gay rights.
10:30PM  A carbon tax works, according to Delaney. Put a price on carbon, and then give a dividend back to the American people. Chuck Todd, rather awkwardly, tries to cut off Delaney's response.
10:28PM  Tim Ryan, in particular, is a real snooze…look for him to go nowhere come Iowa and New Hampshire.
10:26PM  Beto: Farmers and ranchers will be in the driver's seat, when it comes to my climate change policies.
10:23PM  Inslee claims his climate change plan will save Miami and the Florida Keys from disappearing under water.
10:21PM  John Delaney is clearly looking to claim the mantle of the moderate on the stage…a strategy that may backfire given the animated anti-Trump nature of the Democratic electorate.
10:19PM  Warren has hardly dominated tonight's debate…it seems that the minds behind the Democratic primary, have tried to be fairly democratic with regard to allotting minutes to the candidates.
10:16PM  Cory Booker: "We need to pass an aggressive agenda, that really isn't so aggressive, because the majority of the American people agree with it."
10:15PM  Rachel Maddow is now on the panel as well.
10:13PM  Beto lauds gun control, citing the Marjory Stoneman Douglas students, as an example.
9:55PM  Gabbard: "Trump needs to get back into the Iran nuclear deal…and swallow his pride."
9:53PM  Klobuchar repeats a relatively tired and stale argument: with Trump we are always ten minutes away from a war. In reality, Trump has not embroiled the US in a new war.
9:51PM  As the conversation turns to Iran, Cory Booker claims that he will negotiate a better deal with Iran, than that signed by Obama.
9:50PM  Drudge Report poll gives early lead to Hawaii Congresswoman Tulsi Gabbard, with Warren second, and Bill DeBlasio third.
9:48PM  Tim Ryan claims that terrorists at Guantanamo Bay get better healthcare than migrant children detained at the border.
9:47PM  Klobuchar refuses to endorse a plan to make illegal immigration a civil offense…Tim Ryan sidesteps the question.
9:45PM  John Delaney makes the best point of the night: we have to address the root causes of migration from the Northern Triangle of Honduras, El Salvador, and Guatemala.
9:43PM  Julian Castro and Beto O'Rourke have a scrap over immigration policy implementation on the Texas border, in a rather inartful and crowded exchange…a perfect example of why ten candidates on a debate stage is too many.
9:33PM  O'Rourke calls out Purdue Pharmaceutical for perpetuating the opioid epidemic.
9:32PM  Elizabeth Warren argues that Americans can not confide in the courts to protect the right to abortion.
9:31PM  Julian Castro pledges that his healthcare plan would cover the cost of abortions.
9:29PM  Cory Booker, once regarded as a frontrunner, does not play well on a debate stage. Little surprise that he has tumbled to low single digits. Julian Castro has also been a non-factor thus far, and Ohio Congressman Tim Ryan is MIA. We'll see how many of the lesser-knowns try to pull a Bill DeBlasio and jump the gun in order to try to get some more airtime.
9:27PM  Tulsi Gabbard claims that Bernie Sanders' Medicare for All Plan will engender massive savings. Studies have shown that it won't.
9:25PM  Bill DeBlasio awkwardly jumps in out of turn to interrogate Beto O'Rourke over his support for private insurance, citing such concepts as "premiums" and "co-pays" allegedly not working for Americans.
9:21PM  Only two of the 10 candidates on stage (DeBlasio and Warren) propose to replace private health insurance with an entirely government-run plan.
9:20PM  Giant corporations shouldn't be allowed to move jobs to Mexico, Asia, or Canada, according to Warren. "Profits" are to blame. She calls for massive government-funded research, accessible to all corporations, provided that all of their products are manufactured in the US. She's sounding a bit like Trump here.
9:18PM  Washington Governor Jay Inslee pledges his support for unions, collective bargaining agreements, and pledges heavy investment in green energy technology such as wind farms.
9:16PM  Former Maryland Congressman John Delaney touts his experience as an entrepreneur and an investor in low-income communities, taking a very different tack than the rest of the debate field.
9:15PM  Bill DeBlasio comes out swinging for a 70% tax rate on the wealthy, and claims "we are supposed to break up big corporations when they're not serving democracy."
9:13PM  Tulsi Gabbard takes on American foreign policy of regime changing, alleging it has cost us too much money and too many lives.
9:11PM  Elizabeth Warren: "that means calling out the names of monopolists"…as Warren takes on alleged consolidation in the American economy.
9:10PM  Cory Booker singles out Amazon and Halliburton for paying no corporate taxes.
9:08PM  Beto O'Rourke completely dodges the question, regarding whether he would support a 70% tax rate on high incomes.
9:07PM  Beto O'Rourke is off to the races with some very gramatically incorrect Spanish, in which he demonstrates that he doesn't know what gender the words for "economy" or "democracy" are.
9:06PM  Senator Amy Klobuchar (MN) takes a mild shot at Elizabeth Warren and Bernie Sanders, regarding their student loan plans, which would pay off debts regardless of means testing, meaning wealthy
9:04PM  Economic inequality question, right off the bad. Curiously, Warren uses the term "Latinx"…something that is not typical. We'll see if this new politically correct term takes over over the course of the Democratic primary campaign.
9:02PM And we are off. Elizabeth Warren will play an over-sized role in tonight's debate. She gets the first question.