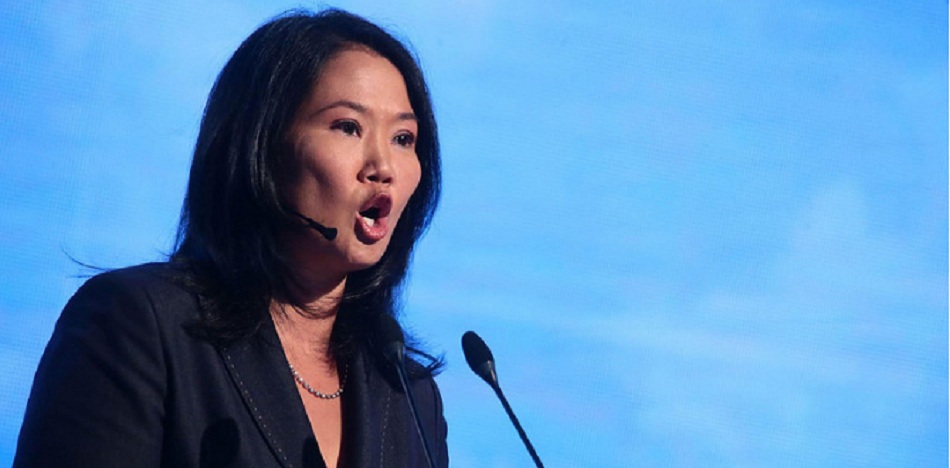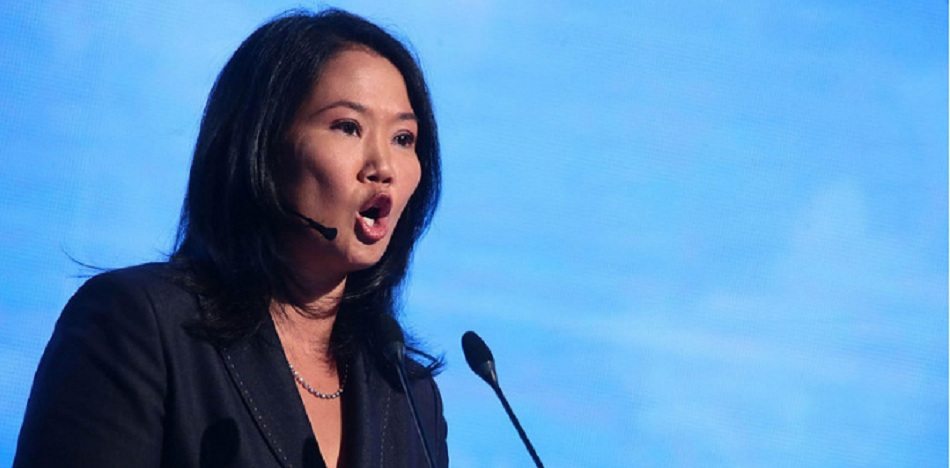 To say that it's been a bad week for the Fujimori family would be putting it mildly. First Peru's Supreme Court overturned a pardon for former president Alberto Fujimori, which will send him back to jail to complete a 25 year prison sentence for human rights violations. Then, yesterday, Keiko Fujimori was handcuffed and arrested at the prosecutor's office, on charges that she accepted USD $1 million in illicit funding from Odebrecht for her 2011 presidential campaign.
The Fujimori political dynasty has been the dominant force in Peruvian politics for decades. Alberto Fujimori cultivated an every man image that included lengthy trips to remote Andean villages where he would walk hundreds of miles through the mountains. This Japanese immigrant earned a special place in the hearts of millions of Peruvians. He brought the Marxist rebel group the Shining Path (Sendero Luminoso), which had terrorized the country for decades, to its knees, and laid the foundations for an economic resurgence.
In the process he turned Peru into a haven of tyranny and corruption, epitomized by the Machiavellian and outlandish levels of malfeasance committed by his head of the National Intelligence Service Vladimiro Montesinos, whose crimes included bribery, corruption, abuse of power, drug trafficking, arms trafficking, and murder. Montesinos infamously arranged a deal to ship 10,000 assault rifles from Jordan to the FARC in Colombia. In 2006, he was sentenced to 20 years in prison on this charge.
Alberto Fujimori's image was tarnished, but the Peruvian public largely gave his progeny a pass. Twice, Keiko Fujimori was just thousands of votes away from winning the presidency, narrowly losing to Ollanta Humala in 2011, and then again to Pedro Pablo Kuczynski in 2015. Coincidentally, both have been ensnared in Odebrecht's omnipresent web: Humala was arrested in 2017 and is currently awaiting trial for corruption, while PPK resigned the presidency in disgrace earlier this year.
The big question for the Fujimori family is this: can Keiko now convince her militants that this is, in fact, political persecution as opposed to legitimate criminal prosecution? The Peruvian public may be out of patience at this point, as a recent poll finds Keiko with an abysmal 13% public support.
p. Keiko Sofía Fujimori Higuchi pic.twitter.com/AwSQPQiUmK

— Keiko Fujimori (@KeikoFujimori) October 10, 2018
In a handwritten note, posted on Tiwtter Keiko claimed that "persecution has now dressed itself up as justice in our country" and pledged that "I say to you now, they are not going to impede our political project; the work continues, and together we raise our voices."
Yet, Keiko's Fuerza Popular party was devastated in recent municipal elections, giving the once dominant party its worst showing in decades.
Current president Martin Vizcarra has made a name for himself with a solemn pledge to ruthlessly root out corruption and bribery in the Andean nation. His popularity currently stands at 45%.
This may be the final nail in the Fujimori's political coffin. Or it may not.
There are no second acts in American life, but there have been countless second acts in Latin American political life.
In the wake of the massive Petrobras and Odebrecht scandals, and the political polarization that has swept the Americas in the wake of Trump and Bolsonaro, voters maintain a level of rage that could send establishment politicians like Keiko out the window…or mobilize die-hard believers who sincerely deem the charges against her to be an act of politically-motivated bias.
Just look east to Brazil, where the Workers Party militants still believe that Lula is innocent and that the Brazilian Congress executed a coup d'etat in impeaching Dilma Rousseff, when they used the means explicitly given to them by the Constitution. For PT, they will never believe that their top leadership were up to their necks in corruption, despite the evidence against them. In Argentina, Cristina Kirchner and her top ministers and advisers are facing a plethora of investigations, and Kirchner may well be incarcerated as well. But the leftist militants there will stand by her as well.
Lula and Cristina have cultivated a cult of personality. Contrast their diehard support with the fate that befell former Ecuadorian vice president Jorge Glas, who is currently serving a six year sentence for Odebrecht-related corruption, and whose public image has deteriorated completely.
Politicians may be guilty as sin of corruption, but it is public opinion that often determines their fate as much as prosecution and legal proceedings.