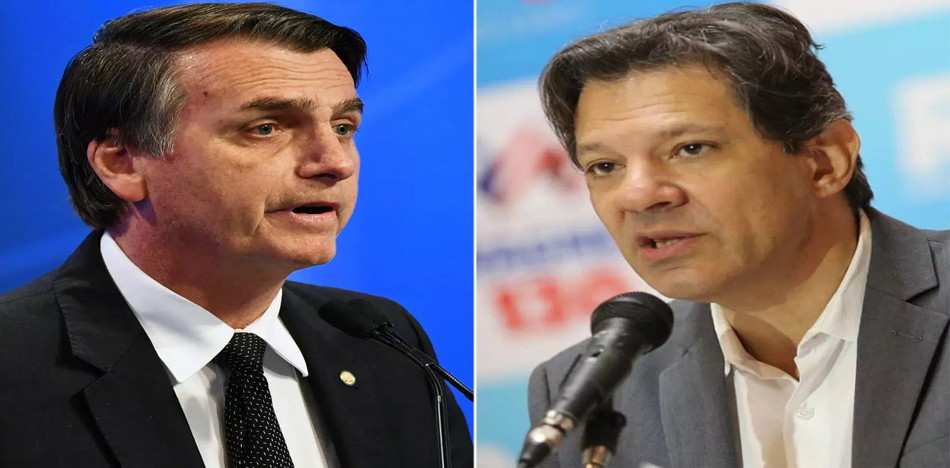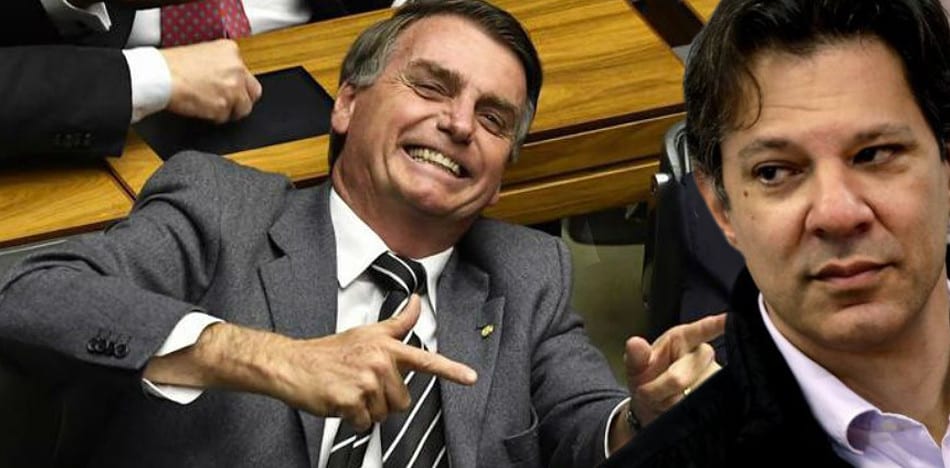 Brazil's presidential election has turned into an utter disaster. Just nine days out from the first round, barring some earth-shattering and unforeseen development, far-right Jair Bolsonaro and Lula lackey Fernando Haddad will face off in a second round. Current polling indicates that Bolsonaro would win the first round, but lose to Haddad in a hypothetical second round matchup.
How did we get to this point?
The Workers Party was thoroughly reviled, disgraced, and discredited in the eyes of the Brazilian public. Dilma was impeached by overwhelming majorities in both houses of Congress. PT, as it is known in Portuguese, was recognized for what it was: a cesspool of bribery, kickbacks, graft, self-dealing, and corruption, which was rattling the foundations of Brazilian democracy.
Of course, Bolsonaro has raised concern by openly admiring Brazil's 1964-1985 military dictatorship. At the PanAm Post, we are hardly enthusiasts of political correctness, but suffice it to say, Bolsonaro has made statements in the past that would make even Donald Trump blush.
If we examine the average of the most recent recent polls, all taken since September 22, Bolsonaro receives 29.4% of the vote. Haddad gets 21.4%. An eight point margin in the first round is respectable. However, the key part of the subsequent analysis involves examining the third, fourth, and fifth place candidates in order to speculate as to whom they might vote for.
The results do not look good for Bolsonaro. Consistently polling in third place is leftist Ciro Gomes, in low double digits. A former Lula-era minister, Gomes has also served as a Congressman from the populous northeastern state of Ceara, as well as mayor of Fortaleza, Brazil's fifth largest city. His supporters are very likely to back Haddad in a second round. Gomes averages 10.8% in the most recent five polls.
Fourth and fifth places are currently occupied by a pair of centrists: former Sao Paulo governor Geraldo Alckmin, and former Senator and Minister of the Environment Marina Silva. They are both formidable candidates in their own right, but they have been relegated to insignificance in this election, with the post-stabbing rise of Bolsonaro, and the Lula endorsement of Haddad.
Alckmin is currently averaging 7.9%, while Silva clocks in at 5.1%. Supporters of both candidates are likely to divide their support between Bolsonaro and Haddad in a second round…with Alckmin's supporters perhaps slightly more likely to back Bolsonaro, and Silva's more likely to back Haddad.
The remaining three major candidates are all registering in low single digits: João Amoêdo of the classical liberal-minded Partido Novo, Henrique de Campos Meirelles of incumbent president Michel Temer's hapless MDB, and Alvaro Dias of the leftist Podemos party. None of the three is likely to be a major factor in the election.
If Bolsonaro and Haddad face off in a second round, it will be a close and bitterly contested election. However, it appears likely that the PT candidate is on the verge of leading Brazil for the next four years. This is an extremely troubling development for proponents of free markets, free minds, and free people.
Haddad is playing the classic political card: run to the center. He is now masquerading as a moderate, trying to calm the rattled nerves of markets and investors, who are wary of a return to PT rule. The real is tanking against the dollar, yet another sign of the uncertainty in the coming months.
The election may very will hinge upon one question: do Brazilian voters find Haddad's performance (as a newly found political moderate) to be convincing?
For many Brazilians, Bolsonaro and Haddad are equally unpalatable options. The situation recalls the 2011 Peruvian election, when novelist Mario Vargas Llosa deemed choosing between Keiko Fujimori and Ollanta Humala "like choosing between AIDS and cancer."
The only difference in the simile, is that the options in Brazil are arguably considerably worse than the two in 2011 Peru.
Haddad is running with the backing of a political project that has encapsulated socialism and the ideology of the Sao Paulo Forum…and its main political backers: Chavez and Maduro, Evo, Ortega, and the Castro brothers.
Bolsonaro has expressed open disdain for democracy, but he is trying to portray himself as a proponent of laissez-faire capitalism and free markets. That may have some effect, but the deteriorating safety and security situation in Brazil may give him a fighting chance.
Bolsonaro is playing well in vote rich southern Brazil, where the once calm and prosperous region has been beset by gang and drug-related violence. Traditionally a bastion of leftism, there are signs that the states of Rio Grande do Sul, Santa Catarina, and Parana may go for Bolsonaro. He will also likely win Rio de Janeiro state, while Haddad is likely to win his native Sao Paulo state, Brazil's largest.
Bolsonaro must make a pledge to respect Brazil's democracy, and present a more moderate tone in order to win undecided voters. No one questions his toughness on law and order issues, but he has needlessly alienated many Brazilians with his rhetoric.
At the end of the day, Bolsonaro and Haddad will win by triumphing in the realm of political strategy: if Bolsonaro can credibly make the case that PT and its 14 years of rule have been bad for the country, and that he represents real change…it may be enough to overcome his many critics, and win a second round election by a narrow margin.