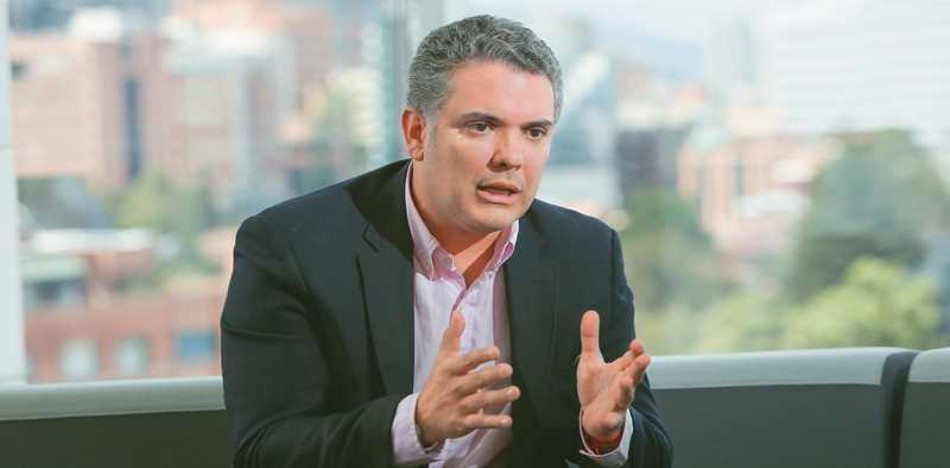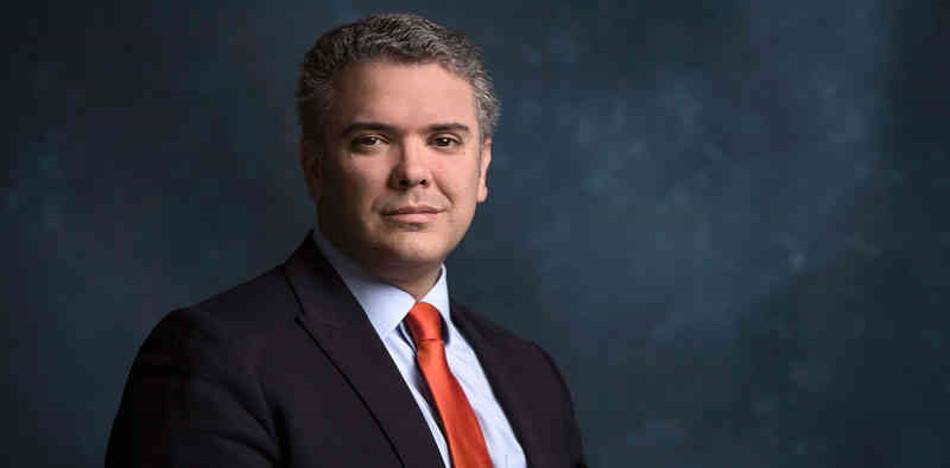 Yesterday Senator Ivan Duque won the nomination for Alvaro Uribe's Centro Democratico party, triumphing over former Cali mayor Carlos Holmes Trujillo and former vice minister of Justice Rafael Pena Nieto, with 29.47% of the vote of the party's membership. Trujillo and Nieto followed with 20.15% and 20.06%, respectively.
Duque will now face off against former Defense Minister Marta Lucia Ramirez, in a bid to head a center-right coalition to compete in Colombia's 2018 presidential elections, scheduled for May 27. The coalition is supported by ex-presidents Uribe, and Andres Pastrana, and includes former Attorney General Alejandro Ordonez.
Duque addressed a crowd of around 100 Centro Democratico supporters, at the party's Bogota headquarters in Chapinero, where he thanked his former rivals for the nomination, and pledged to fight for the Colombian family, and seek a society "guided by values and principles." He called for unity within the party, and promised that there would be no enemies within Centro Democratico.
He took aim at the Santos administration's management of the economy, pledging to rescue "the companies suffocated by taxes, and open the doors for entrepreneurship and investment, and eliminate unnecessary paperwork and bureaucracy."
One of Duque's principal campaign proposals has been the need to bring more workers into the formal economy: "Colombia needs to encourage a culture of equality, with formal employment, that will enable us to raise workers' salaries."
Duque also took aim at the economic collapse and political instability in neighboring Venezuela: "We will not allow our country to fall into the hands of populism, as we have seen recently with our Venezuelan brothers and sisters."
Under Colombian electoral law, if no candidate receives a majority of the votes in the first round, the top two square off in a second round, which is scheduled for June 17, 2018.
With an extremely crowded field, featuring over a dozen candidates across the political spectrum, leading contenders are working on the political calculus needed to put together a ticket capable of reaching a second round.
This weekend, the Coalition for Colombia settled on former Medellin mayor Sergio Fajardo as its candidate; he will now count on the backing of Claudia Lopez from the Alianza Verde, and Jorge Robledo from Polo Democratico. With this strong center-left coalition now in play, it is imperative that Centro Democratico builds a coalition as well with an eye on reaching the second round.
Former Vice President German Vargas Lleras, who is backed by the Cambio Radical party, and top peace negotiator Humberto de la Calle, supported by the Liberal Party, are also leading contenders, positioning themselves in the political center, and faring reasonably well in recent polls.
In a recent interview with RCN, Duque noted that Uribe has called on his four rivals for the nomination to head the party's Congressional lists next year: "The four people with whom I had the honor of campaigning throughout Colombia are people who have an important role to play in our future, María del Rosario [Guerra] has strong economic proposals, Paloma [Valencia] has experience in justice reform, Rafael Nieto in mining and the environment."
Although Guerra and Valencia are expected to run for reelection to the Senate, Nieto is undecided, and Holmes Trujillo has allegedly ruled out a Congressional run.
Centro Democratico is currently a force to be reckoned with in both houses of Congress, where they hold 20 seats in the Senate and 19 in the House; numbers that could increase in the wake of the party's significant victory last year in opposing the national referendum on the controversial FARC-Santos peace agreement.
Currently, the Santos administration has assembled a ruling coalition composed of his Partido de la U, Vargas Lleras' Cambio Radical, and the Liberal Party. But with Santos' dismal approval ratings, and a Colombian electorate that remains skeptical of the landmark negotiations, all bets are off in 2018.
Over the coming months, Duque and Ramirez will now battle for the hearts and minds of the "No" contingent, and are expected to compete in a March contest to determine who will be the center-right standard-bearer. While it is expected that they will ultimately combine forces for a presidential ticket, both have said that they are not interested in a vice presidential slot.
Of course, in the meantime, all eyes will be on Sergio Fajardo, as he contemplates a vice presidential nominee, while Humberto de la Calle and German Vargas Lleras will each be seeking to form a coalition that could carry them to a second round. Particularly troubling for Vargas Lleras is that he fares poorly against virtually all candidates in a second round matchup.
Former mayor Gustavo Petro remains a wild card. Despite a tumultuous tenure as mayor of the nation's largest city, he placed second in a recent presidential poll, at 14%, second to only Fajardo with 17%. However, most commentators believe that Petro is likely to be superseded on the left by the strong Fajardo coalition.
Additionally, several candidates on the far left, such as former Senator Piedad Cordoba, and FARC leader Timochenko, are each polling at 2%.
The most recent poll conducted by Invamer, has Vargas Lleras in third at 12%, Humberto de la Calle in fourth at 9%, followed by Ramirez at 9% and Duque at 8%.
However, now that Duque counts with the full support of Uribe and the Centro Democratico machinery, his numbers are certain to rise.
What is likely to play in Duque's favor is that he is a fresh face, and by far the youngest candidate of this year's crop, at 41. However, as a relative newcomer o the national scene, he suffers from lower name recognition compared to other candidates.
Ramirez is likely to benefit from having run strong national campaigns in the past, and a wealth of experience in government and diplomacy. In 2014, she received nearly 2,000,000 votes, and placed a strong third behind Oscar Ivan Zuluaga of Centro Democratico, and current president Juan Manuel Santos.