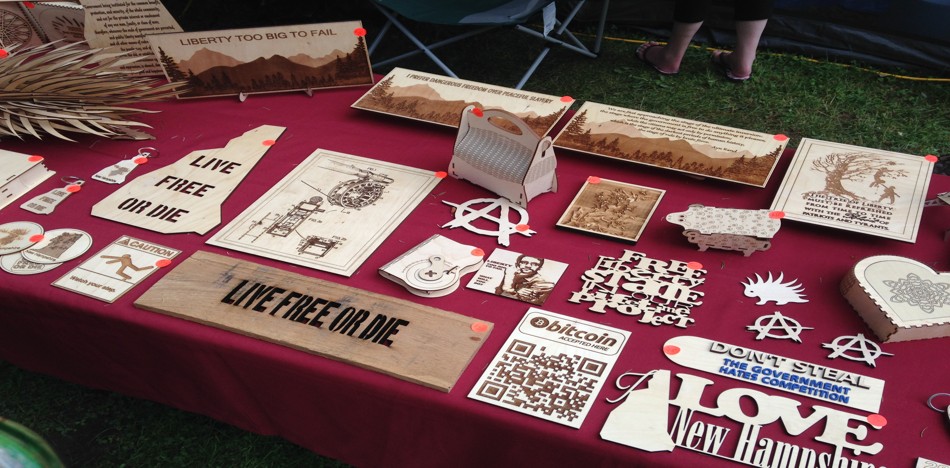 Nestled amidst New Hampshire's majestic White Mountains, Lancaster, NH this week hosts the XIV annual Porcupine Freedom Festival, the signature event of the libertarian Free State Project.
Libertarians worldwide should draw inspiration from the Free State Project, perhaps the greatest movement of libertarians putting their beliefs into action. Founded by Yale doctoral candidate Jason Sorens in 2001, the movement specifically sought to address concerns within the libertarian community over the difficulty facing third parties at the national and state level, due to a political and legal establishment that exists to support a two party system.
The Free State Project thus began a lengthy search process, looking for a state where they could attract libertarian transplants nationwide. They began looking for a state small in size, favorable to libertarian philosophy, and where they felt that they could exert real influence in bringing about libertarian-minded public policy. In 2003 the group selected New Hampshire over runner up Wyoming by a 57% to 43% margin.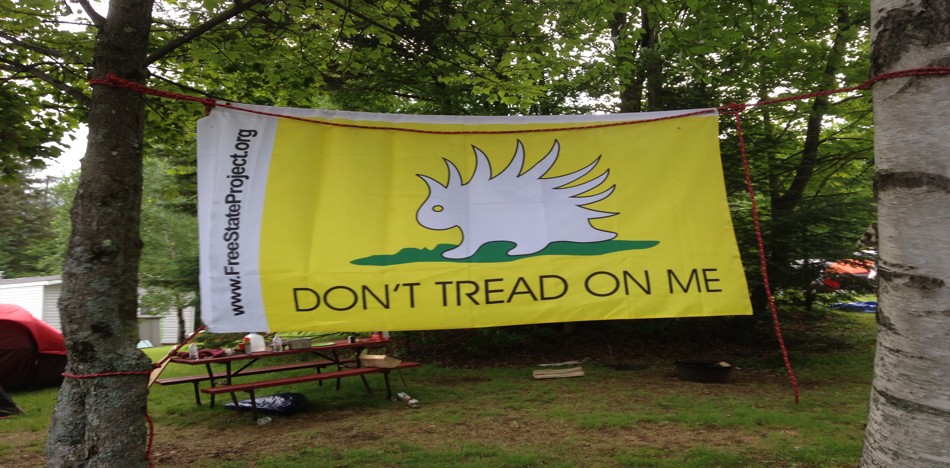 The famously libertarian state, with its "Live Free or Die" motto proved an ideal fit for the movement, and by February of 2016, 20,000 libertarians had signed "The Pledge", promising to move to New Hampshire within the next five years. Their efforts soon bore fruit. In 2014, 18 Free Staters were elected to the state legislature as both Republicans and Democrats. Currently 15 members of the state legislature are Free Staters. The Republican Party has largely welcomed the newcomers with open arms, approving of their limited government message.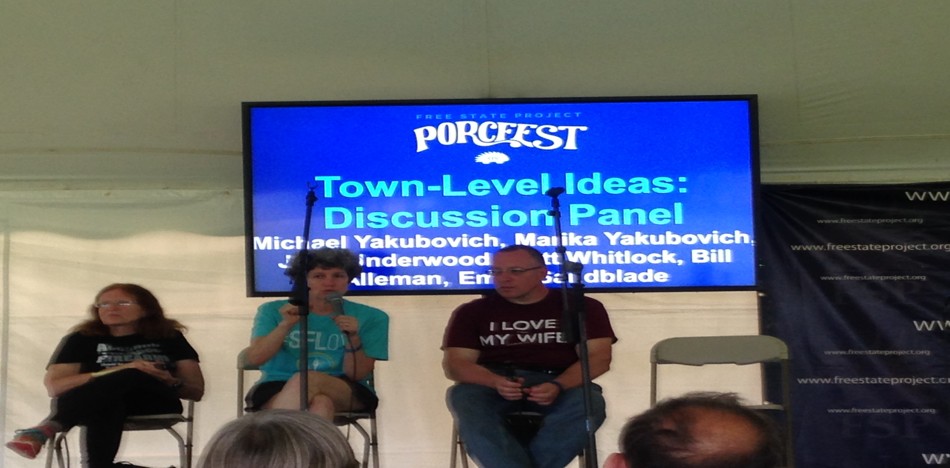 The FSP has not been welcomed with the same enthusiasm by some local Democrats, however. State representative Cynthia Chase had some choice words for the Free State Project, suggesting in 2012 that, "Free Staters are the single biggest threat the state is facing today. There is, legally, nothing we can do to prevent them from moving here to take over the state, which is their openly stated goal. In this country you can move anywhere you choose and they have that same right. What we can do is to make the environment here so unwelcoming that some will choose not to come, and some may actually leave. One way is to pass measures that will restrict the "freedoms" that they think they will find here."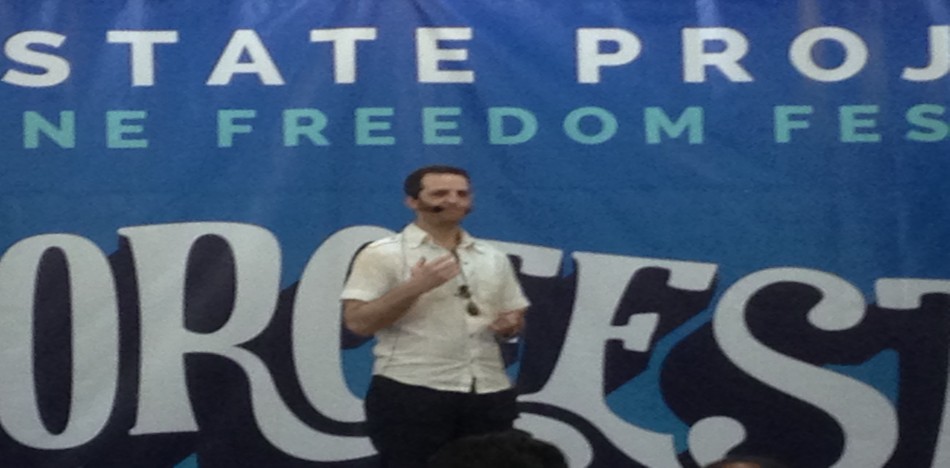 Apparently to proponents of big government like Chase the threat posed by "freedoms" is truly terrifying! To those led astray by the lies of socialism and collectivism, such notions as limited government, Constitutional freedoms, entrepreneurship, Second Amendment rights, private property, personal responsibility, and self-ownership, are dangerous notions that must be eradicated and expelled from the Granite State.
Porcfest this year features Overstock CEO Patrick Byrne as the keynote speaker. Byrne is an e-commerce and school choice pioneer who firmly believes in the power of free markets and educational choice to transform lives and nations. Through his Worldstock Fair Trade division, he has funded schools throughout Asia and Africa, while providing local artisans opportunities to sell and market their hand-crafted goods. Byrne is a prime example of someone who can effectively expound upon the power of capitalism to lift those in the developing world out of poverty.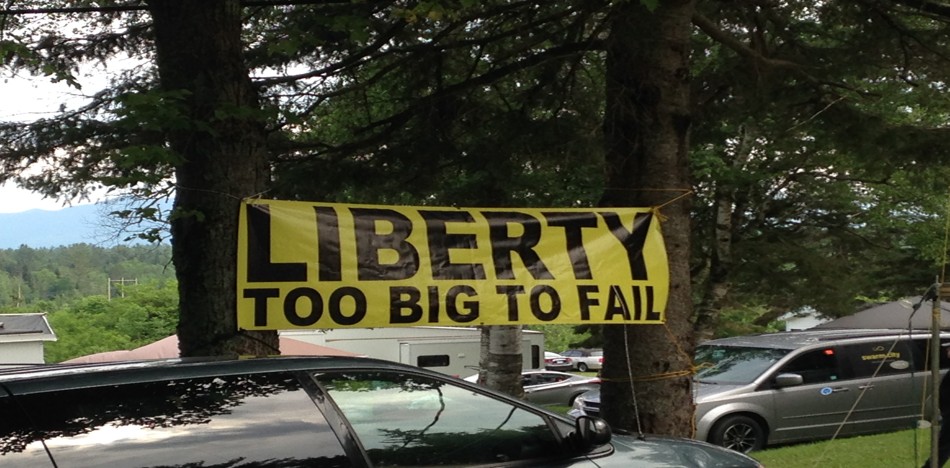 He notes that, "Worldstock's mission is to create sustainable livelihoods for artisans around the world by leveraging the internet to introduce their good to the U.S. market. We're privileged to be able to further support international humanitarian efforts around the world by bringing schools, clinics, drinking water, and sustainable cottage industries to artisan communities globally."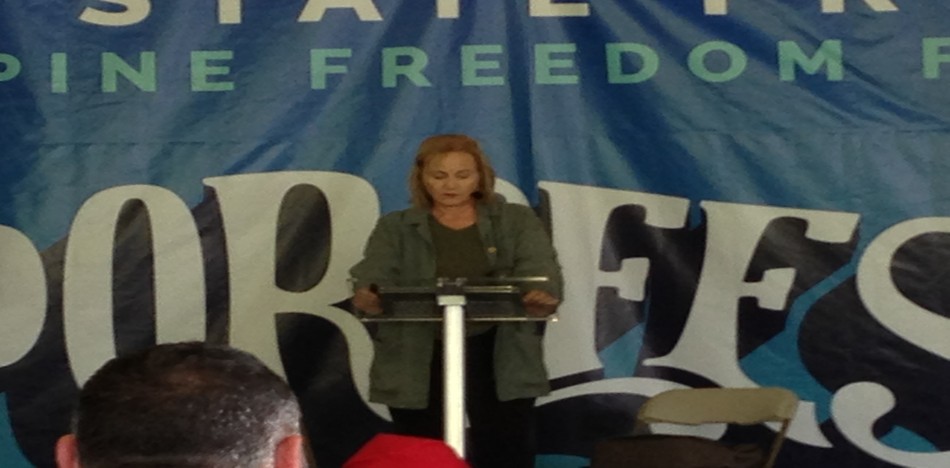 The speaker lineup addresses issues of national, state, and local significance, including workshops on how to strategize and plan for a move to New Hampshire. Attorneys and real estate agents, technology experts, privacy and civil liberties advocates, Second Amendment proponents, cryptocurrency enthusiasts, and supporters of limited Constitutional government converge upon the White Mountains to share ideas and inspire each other to use New Hampshire as a springboard to put their theoretical beliefs into practical action.
FSP should be a shining beacon…an inspiration to lovers of liberty and opponents of big government and state abuse wordlwide. Perhaps nowhere else in the world has one group of dedicated activists done more to bring about real change. Hopefully the efforts of FSP will inspire similar movements in other parts of the world.