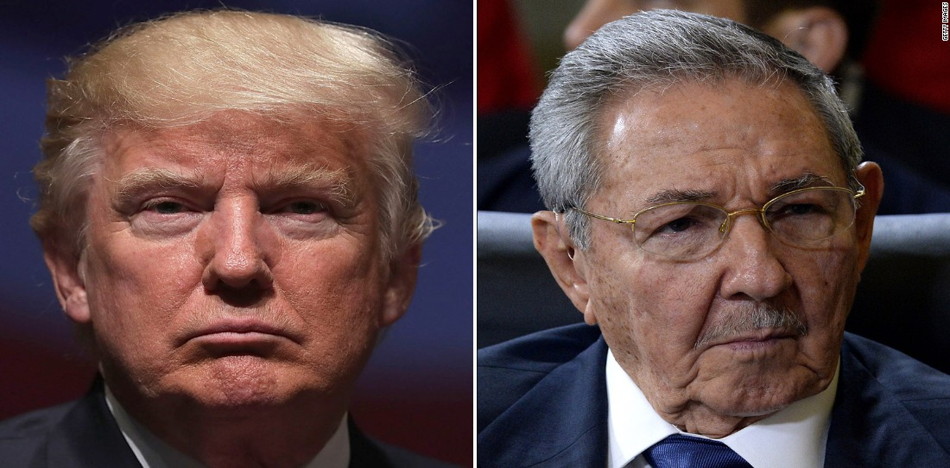 Sources close to the White House are confident that Donald Trump will announce major breaks with the policies of his predecessor Barack Obama with regard to Cuba. The move is likely to be announced at a June speech, in which Trump is expected to reinstate policies that tighten restrictions on American travel to the island, and ensure that American dollars do not end up in the hands of the Cuban armed forces, which control much of the island's economy.
Senators Marco Rubio (R-FL) and Bob Menendez (D-NJ), as well as Representative Mario Diaz-Balart (R-FL), have reportedly been instrumental in bringing about changes in the administration's thinking. Trump has appeared to express support for the Cuban detente in times past, but has more recently sharply criticized the Obama deal for failing to extract greater concessions from Raul Castro, who along with his deceased brother Fidel, has ruled the island in a dictatorial fashion for the better part of six decades.
Trump's policy changes are certain to please Cuba hardliners and Florida's sizable and influential Cuban community, who were furious with Obama over renewed diplomatic relations, lifting the travel ban, and ending the longstanding "wet foot, dry foot" policy, which gave preferential treatment to Cuban migrants who reached US soil.
The Castro regime was criticial of the "wet foot, dry foot" policy, alleging that it encouraged mass emigration and brain drain from the island.
Cuba critics argue for a return to the embargo, alleging that the tourism dollars which now have begun to pour in from the nearby United States will largely stand to benefit the dictatorial Cuban regime, aided and abetted by the island's massive military forces, further enabling them to thwart nascent democratic reform movements.
As influential attorney and Cuba critic Jason Poblete noted, "Cuba must be treated for what it is and not, as the Obama administration did, what it wished Cuba were. Cuba remains a Communist, totalitarian police state that allies itself with American adversaries and enemies, including state sponsors of terror and terrorist organizations."
Senator Marco Rubio recently expressed confidence that Donald Trump would "treat Cuba like the dictatorship that it is."
Currently American tourists have easy access to Cuba, and must merely choose one of 12 categories describing the purpose of their trip. The categories include "support for the Cuban people", "religious activities", "family visits", or "humanitarian work", among others. Obama's policy changes made it infinitely easier for American tourists, with their hard currency, to flow into Havana.
The Cuban regime, having lost first its longtime Cold War benefactor the Soviet Union, and now facing an increasingly uncertain and unstable unfolding political situation in Venezuela, is eager to capitalize on this dollar inflow as an insurance policy in times of geopolitical chaos.
Cuba has also banked a great deal of its political capital on the FARC/Santos agreement in Colombia, hosting dialogues in Havana, and acting as a guarantor of the peace process, along with Norway. The regime is eager to spread its ideological influence throughout the region, particularly in Venezuela, where it has a large cadre of political and military advisers helping to prop up the Maduro regime.
However, some Republicans, such as Senator Jeff Flake argue that the embargo is counter-productive. "Recognizing the inherent right of Americans to travel to Cuba isn't a concession to dictators, it is an expression of freedom," suggested Falke. "It is Americans who are penalized by our travel ban, not the Cuban government."
Public policy makers within conservative and libertarian circles have long debated the merits of the embargo and travel ban. If Trump does announce major changes, as expected, he is likely to further boost his standing with the Cuban expat community, a voting bloc which many analysts believe helped him win the pivotal state of Florida in the electoral college, by narrow margins.
Come June all eyes will be on Miami, where Trump is expected to lay out the details. However, the degree to which Trump proposes to modify or completely undo the Obama policies remains to be seen.