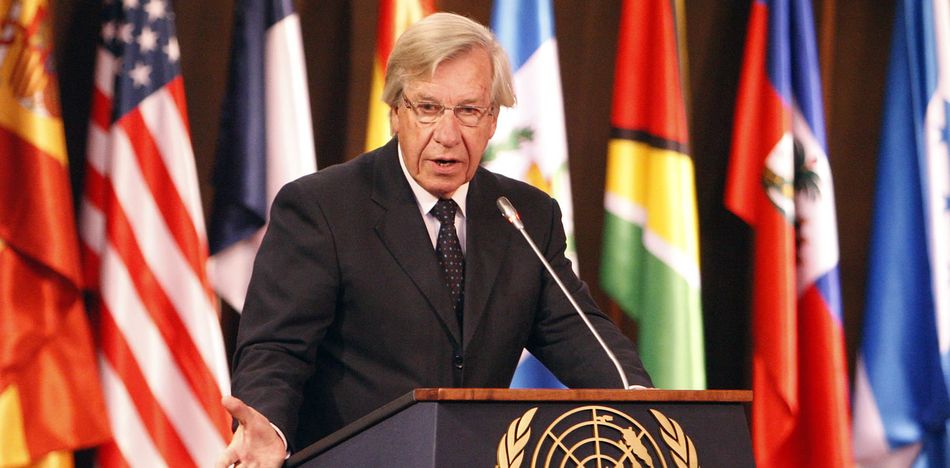 Uruguayan Economy Minister Danilo Astori called the statements by Venezuelan President Nicolás Maduro made about Uruguayan Foreign Minister Rodolfo Nin Novoa an "insult."
It is something "very serious that we can not accept in any way," said Astori.
Maduro affirmed that Nin Novoa "coordinates the agressions against Venezuela with the US Department of State, coordinates with the US ambassador in Montevideo the aggression against Venezuela."
"The truth is that what Mr. Maduro said about the Uruguayan government headed by Dr. Vazquez, whom he says he respects, is a very serious insult that we can not accept in any way," said the minister in total rejection of the statements made by Maduro.
"Besides being an insult, it is also an injustice, because Uruguay has acted with a lot of tolerance with Venezuela. If Venezuela is still in Mercosur, it is because Uruguay that has always tried to calmly moderate the situation, even when Venezuela has come under fire from its other Mercosur partners.
Astori also said that Venezuela can no longer be called democracy because the government is "profoundly authoritarian."
"The facts are demonstrating every day the authoritarianism with which the president and the executive branch of Venezuela manage the country and handle the other branches of power: the legislative branch has practically had its power dissolved at Maduro's whims."
President Tabaré Vázquez also backed his chancellor, according to the Minister of Transport and Public Works, Victor Rossi.
Rossi also said that there has been no telephone conversation between Vazquez and Maduro, as claimed by the latter.
Venezuela's increasingly authoritarian government finds itself isolated in the region. It has also seen former allies of Maduro's regime, such as Brasil's Dilma Rousseff and Argentina's Cristina Kirchner, replaced by center-right governments.
Maduro has vowed to fight the OAS attempt to invoke the Democratic Charter, relying on key allies such as Bolivia and Nicaragua.
Sources: El Observador, La Diaria